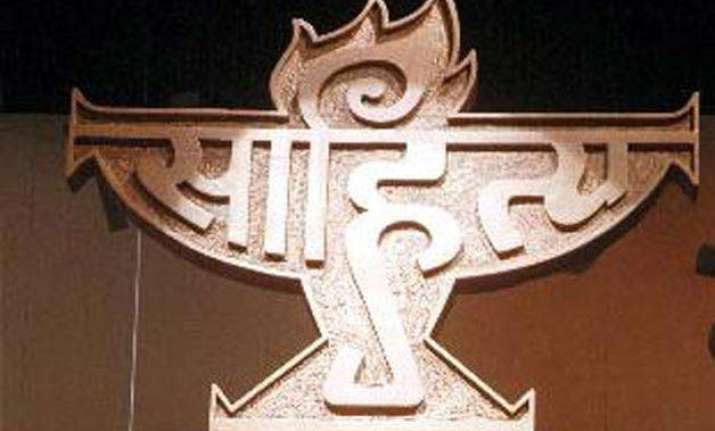 New Delhi: With the writers' protest growing louder, Sahitya Akademi has said it stands for freedom of expression and condemns attack on any writer or artist anywhere while asserting its commitment to the "core secular values" enshrined in the Constitution.
"We wish to emphasise that the Akademi stands for freedom of expression of all writers, irrespective of caste, colour, creed or nationality. Sahitya Akademi condemns the attack on and murder of any writer or artist anywhere," Vishwanath Prasad Tiwari, chairperson of the country's highest literary institution, said in a statement.
His response comes in the wake of several authors including Nayantara Sehgal, Sara Joseph, Uday Prakash and Ashok Vajpeyi returning their Sahitya Akademi awards and others like poet Satchidanan and Keki Daruwalla protesting the Akademi's "silence" over the killing of writer MM Kalburi and against the "rising intolerance".
Three eminent writers from Punjab- Gurbachan Bhullar, Ajmer Singh Aulakh and Atamjit Singh too announced today that they were returning their Akademi awards over the issue.
"Sahitya Akademi is committed to the core secular values enshrined in the Constitution of India and the golden principle of the right to life of all," Tiwari said.
Stating that he was pained at reports in the media that Sahitay Akademi is "silent" on many recent events, he said, "I as the President can express my official views on any matter only after placing the same before and getting the requisite approval form the Executive Board of Sahitya Akademi in the next meeting."
Appealing to the writers community, Tiwari said since the Akademi, India's National Academy of Letters, is also run by writers, they should come forward and protect the dignity of the autonomous body.