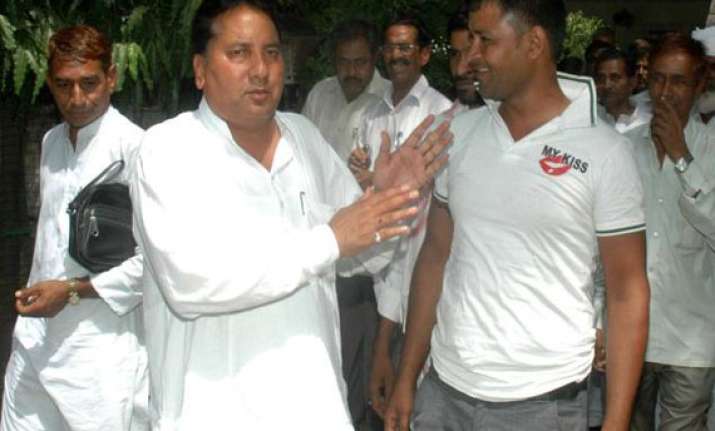 Jaipur: A former Rajasthan minister was interrogated Wednesday evening in connection with a rape case lodged against him by a married woman, police said.
Babu Lal Nagar, who was minister of state for dairy and rural industries, was summoned to the police headquarters where his voice samples were recorded, a police officer told IANS.
It is the first time since the case was registered against Nagar 13 days ago that Nagar was interrogated.
The officer said that the 35-year-old woman who accused Nagar of raping her had provided a mobile memory data card to the Criminal Investigation Department-Crime Branch in which she claimed that voice calls made by Nagar to her were recorded.
"We needed Nagar's voice sample to match it with the audio recordings. He gave his consent to provide us his voice samples today (Wednesday)," the officer said.
Nagar was accused by the 35-year-old woman of raping her at his government bungalow here Sep 11. A first information report (FIR) was registered with the Sodala police station Sep 19, and Nagar resigned the next day.
The Congress-led state government has recommended a probe by the Central Bureau of Investigation.