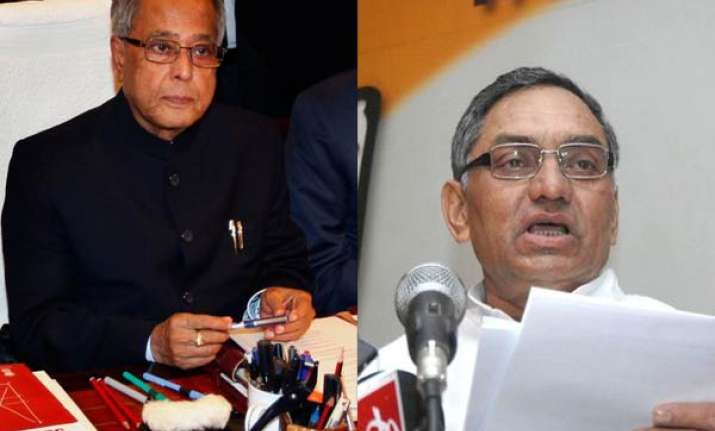 New Delhi, Jun 26: Finance Minister Pranab Mukherjee has written to state governments to reduce sales tax or value added tax being levied on fuel to lessen the burden on the common man.

In his two-page letter, Mukherjee has asked the chief ministers that substantial sales tax or vat on petroleum products are being levied by the state governments. They may consider reducing these levies on diesel, kerosene and domestic LPG in line with the duty cut undertaken by the Government of India, says the letter.
The Congress-led UPA government feels the move would ensure that the Centre is not solely held responsible for the deeply unpopular political decision.

Meanwhile, Congress general secretary Janardan Dwivedi appealed to states to announce similar measures to give a reprieve to people.

"The Centre has tried to give relief by reducing the custom duty. Likewise all state governments can reduce their taxes according to their financial capacity. As far as Congress-ruled states are concerned, we are asking them to do it as far as possible," Dwivedi told reporters.

Talking to reporters at the AICC, Dwivedi, at the same time justified the government's decision to hike fuel prices citing compulsions and dismissed BJP's criticism on the issue, reminding that prices of oil were increased many times during the NDA rule.

He also cited examples of other countries in the region where the prices of diesel, LPG and kerosene are much higher than in India.

"There are times when you are compelled to take hard decisions. There is no doubt that when the prices of diesel go up, everybody feels the pinch. But if you see all the facts you will realize that there was no other option," Dwivedi said.

"You will be surprised to know how many times, the price of oil was increased during NDA's period," he said.

Dwivedi noted that 84% of the country's total oil requirement is imported and added that the government's decision to reduce excise and custom taxes will still cause a revenue loss of Rs 49,000 crore to the exchequer.

"A logic is given that hike in diesel price will lead to all round price rise but we have to take in account this fact also that after all who have to share the burden of subsidies. Subsidies also escalate inflation," he said.

Citing the prices of LPG, kerosene oil and diesel in neighbouring countries Pakistan, Sri Lanka, Nepal and Bangladesh, Dwivedi said the prices of all three items are much lower in India.