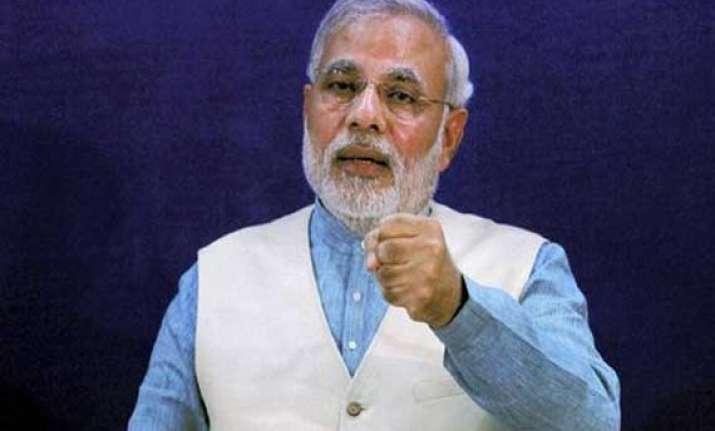 New Delhi: Describing the general Budget as a 'sanjeevani' (new life) to the "moribund economy", Prime Minister Narendra Modi today said it converts hopes and aspirations of the people into trust and is in line with his government's endeavour to bring India out of crisis.  
"This Budget is a new ray of hope for the poor and downtrodden sections of society," he said commenting on the maiden budget of his government presented in Parliament today.  The Prime Minister stated that despite the "testing times", his government is committed to extend every possible help to the poor, the neo-middle class and the middle class, inspired by the mantra of 'Sabka Saath, Sabka Vikas'.
 Assuring the people that the government is leaving no stone unturned in developing India and rid the nation from the challenges it faces, he said for the "moribund economy", this budget has come as "a sanjeevani and an arunoday (sunrise) for the last man in the line".
He said his government is committed to and confident of bringing India out of crisis, which is due to the capabilities and strength of 125 crore Indians. "This strength would be channeled towards taking the country to new heights."
He said the Budget is in line with making India skilled and digital, guided by the usage of the latest technology.  Congratulating Union Finance Minister Arun Jaitley, he said, "The Budget will give an impetus to Jan Bhagidari (people's participation) and Jan Shakti (people's power)."
Modi said development should be all-encompassing ("samaveshak, sarvadeshak, sarvasparshi") and should also reach those parts of the country which have so far remained underdeveloped.