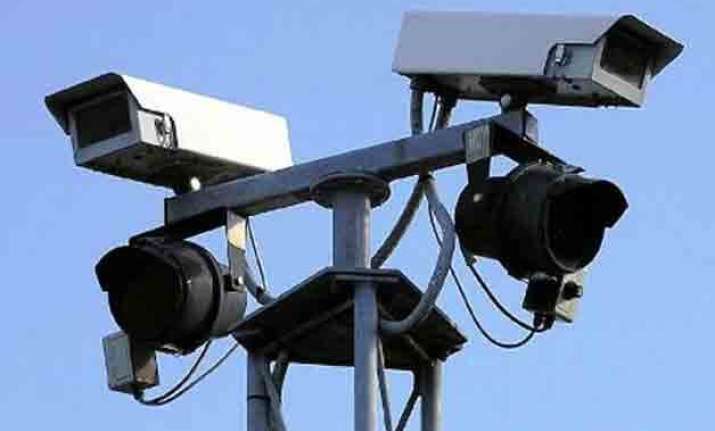 New Delhi: Thousands of CCTV cameras are set to keep a hawk's eye on Central Delhi, scanning every inch of Rajpath and adjoining areas ahead of Republic Day. US president Barack Obama will be the chief guest at the prestigious event.
US Central Intelligence Agency (CIA) have been working along with India's RAW, IB and NSG and 45,000 Delhi Police personnels will ensure the maximum security and uninterrupted monitoring of the concerned areas.
Over 500 cameras are being installed to secure the Rajpath and out of these, 165 will keep an eye along the avenue contingents and tableaux. The crowd will be scanned with the cameras mounted every 100 meters.
Area surrounding the ITC hotel and Obama's entourage of 2000 are also put under strict surveillance. Nehru's memorial Shantivan, the roads adjoining Vijay Chowk are being sanitized and watched around the clock.
Apart from these, 65 cameras will monitor Dalhousie Road and Rajpath. These will cover all entry and exit enclosures, the saluting dais, and water channels.
100 CCTV cameras will monitor the areas of Daryaganj, Jama Masjid, IP Estate, Delhi Gate, ITO and nearby while 54 pan-tilt-zoom (PTZ) cameras are fixed in sensitive areas of Chandni Chowk and Sunheri Masjid.
A separate control room has been setup in every district, linked directly to the nearest police station or police post with cyber highway nodes. The police headquarters will ensure the non-stop connectivity through the optic fibres.
Further, more control rooms have been setup at the offices of the concerned DCPs. The final testing of all the CCTVs and regular mock drills are being conducted jointly with US Secret Service and Indian agencies.