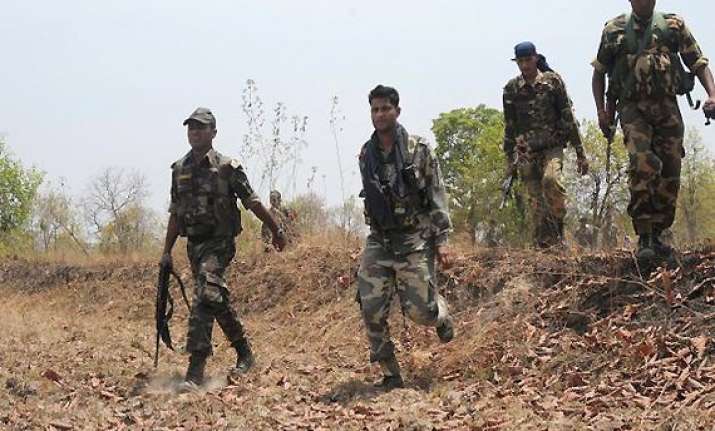 Raipur: Four Naxals, including a woman, surrendered before security forces in Kanker district of Chhattisgarh, police said today.
Siyabatti alias Mankay (25), Bandu alias Karu (22), Chaitu Ram (25) and Sugdu (24) surrendered at a BSF camp in Antagarh, a senior police official said from Kanker.
Siyabatti joined the armed movement in 2008 and she worked as a nurse with a Maoist platoon. Bandu entered Naxal ranks in 2005 and was involved in some gun-battles with Maharashtra's anti-Maoist force C-60, he said.
Chaitu Ram is "Commander of Jan Militia", while Sugdu is its member.
According to the surrendered Naxals, they faced problems with regards to health and food. They were not allowed to meet their relatives and ill-treated by their seniors from Andhra Pradesh, he said.