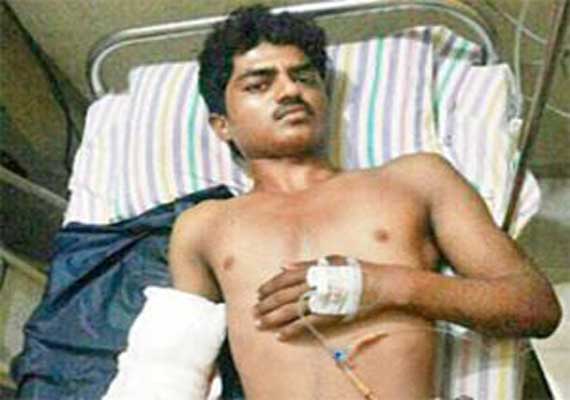 Mumbai: Doctors at the Arth Hospital in Nalasopara on Saturday reattached a building construction supervisor Akash Takey's severed hand within 8 hours of the mishap.
Akash Takey was working at a construction site in Virar for an architect firm, when an electric saw fell from an upper floor and landed on his wrist, and his hand was chopped off in two pieces.
As he lay screaming in pain, one of the workers, put his severed hand in a plastic bag, and with the help of others, he was rushed to Arth Hospital.
Dr Mithilesh Mishra and a team of doctors took eight hours to perform a complex surgery.
Known as total hand reimplantation, the patient underwent micro surgery with his arteries, vital nerves, blood vessels, muscles, tendons and broken bones attached, said Dr Mishra.
The doctor said Takey would have lost his hand, had not the workers brought the severed hand immediately.
Takey will recuperate within two months but will have to undergo physiotherapy to restore the use of his right hand.
Doctors advise that in case a body part is severed, it should immediately be put in a plastic bag filled with saline water, and then placed in ice. If saline water is not available, a dry plastic bag will do. The patient must be rushed to the hospital within two hours for the part to be reattached.