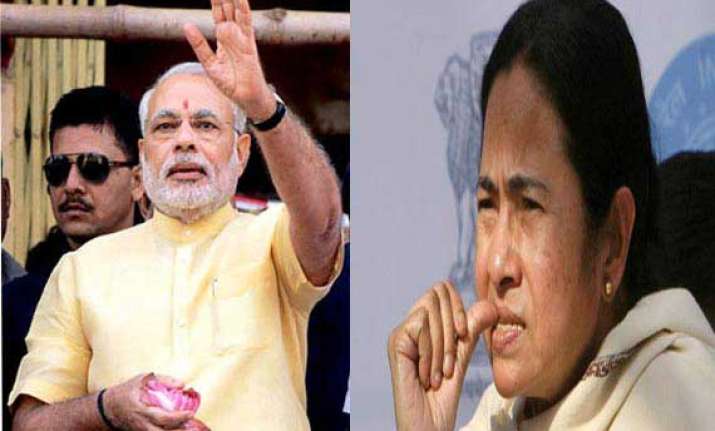 Serampore (WB): In a no-holds barred attack on Mamata Banerjee and her government in West Bengal, BJP's prime ministerial candidate Narendra Modi today warned of strict action in the Saradha scam issue after formation of government at the Centre.
"I want to tell all the investors in Saradha from Odisha, Bengal and Assam that I announce from this meeting ground that after the formation of the government in Delhi, strict action will be taken on this," Modi said at an election rally here.
"Saradha is the other name of Saraswati, she is worshipped everywhere, and this Saradha turned into a chit fund? Mamataji, we did not expect this from you," Modi said.
"Personally, I have always respected you. But what have you done, you have broken the dreams of the people of Bengal," Modi said.
"So much lust for the chair? The people of Bengal had so much expectations from you and gave you so much love, and you could have done so much for the state, but you are doing what the Left had been doing.
"You are walking on their footsteps only. You have imbibed the bad things of both the Left and the Congress," said Modi, who had in the beginning gone soft on Banerjee, but stepped up his attack on her recently.