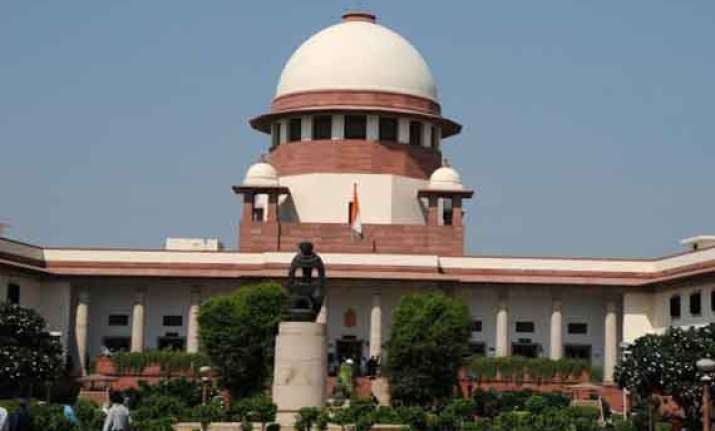 New Delhi: The Supreme Court Monday said that it will examine the scope of the powers of superintendence that the Central Vigilance Commission (CVC) wields over the CBI in its investigation into the allegations of corruption against a public servant.
A bench of Justice R.M.Lodha, Justice Madan B. Lokur and Justice Kurian Joseph decided to examine the function and powers of the CVC as it was contended before it that the commission should direct the registration of FIR or re-examination of the case sought to be closed by the Central Bureau of Investigation (CBI) upon its preliminary enquiry.
"We want to know the scope of superintendence of the CVC over the matters of CBI and what is that," Justice Lodha inquired asking what is the meaning of "overseeing" in the functioning and powers of the CVC.
The court then issued notice to the commission under section 8 of the CVC Act that spells out its powers and functions.
It also gave its nod to the CBI to approach the union home ministry with its proposal for the issuance of Letters Rogatory (Letter of Request) for its offshore investigation into the coal scam.
However, the court said that details of the case to be submitted for the issuance of Letters Rogatory would be in a sealed envelope.
Directing that the investigation into 20 PSUs belonging to the state governments should be completed by April 30, the court said that sanction by 18 state governments under section 6A of the Delhi Special Police Act, 1946, to proceed against their officials allegedly involved is dispensed with.