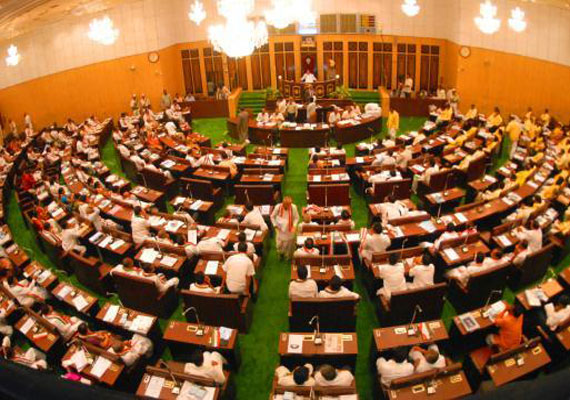 Hyderabad: In an embarrassment for the Congress, the Andhra Pradesh Legislature today turned down the Centre's proposal to bifurcate the state with both Houses adopting separate resolutions by voice vote rejecting the AP Reorganisation Bill-2013.
Though a "formality" under Article 3 of the Constitution has been completed, it will not have any bearing on the Centre's decision to create a separate state of Telangana by dividing Andhra Pradesh.
On a day marked by high drama in the Legislative Assembly, Speaker Nadendla Manohar put the 'government resolution' moved by Chief Minister N Kiran Kumar Reddy - rejecting the Bill - for consideration of the House and it was carried by voice vote.
The resolution said: "The House while rejecting the AP Reorganisation Bill, 2013, resolves to request the Honourable President of India not to recommend it for introduction in Parliament as the Bill seeks to bifurcate the state of Andhra Pradesh without any reasonbasis and without arriving at a consensus, in utter disregard to the linguistic and cultural homogeneity and economic and administrative viability of both regions.
The Bill also completely ignores the very basis of formation of State of Andhra Pradesh, the first linguistic state created in independent India.