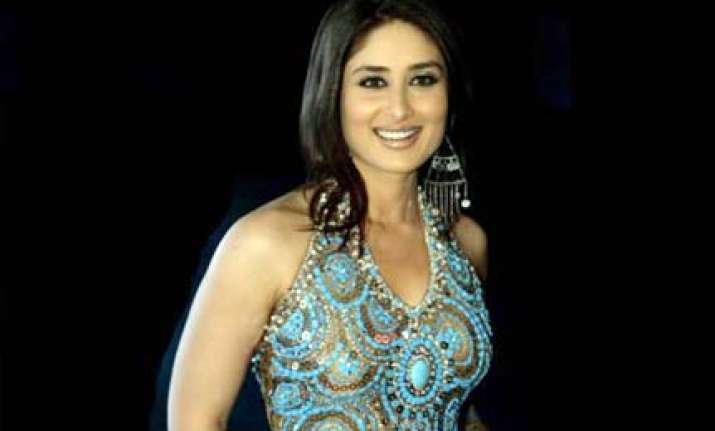 Bollywood actor Kareena Kapoor is the latest Bollywood beauty to have caught the imagination of Pakistanis as she stares out of hundreds of billboards in the port city of Karachi, says a media report.
Firdous lawns, one of Pakistan's leading textile manufacturers said it paid the actress around 30 million rupees to feature in their advertisement.
"There is nothing illegal about it. We made her an offer for the campaign and she liked the idea of advertising for a Pakistani company and she came down to Dubai for the shoots," a spokesman of the company said. The billboards show the 27-year-old actress sporting dozens of different designs of the new lawn fabric of the company.
The company said that it opted to advertise their products with the Indian actress as she was a popular figure in Pakistan.
"She is like a breath of fresh air to Pakistan's advertising agency," the chief executive of a leading advertising agency, Prestige communications said.  
Four years back a Pakistani company had put up billboards of superstar Amitabh Bachchan for a quiz show and had to face problems when people reported the matter to the city government. Bachchan's image was used without his permission.
A source adds, "Kareena was impressed with the Pakistani designers and their fashion sense. She was heard complimenting the designers and raving about the clothes." The billboards have become quite popular in the Middle East. There is a possibility that she would be endorsing more brands from UAE in the future.