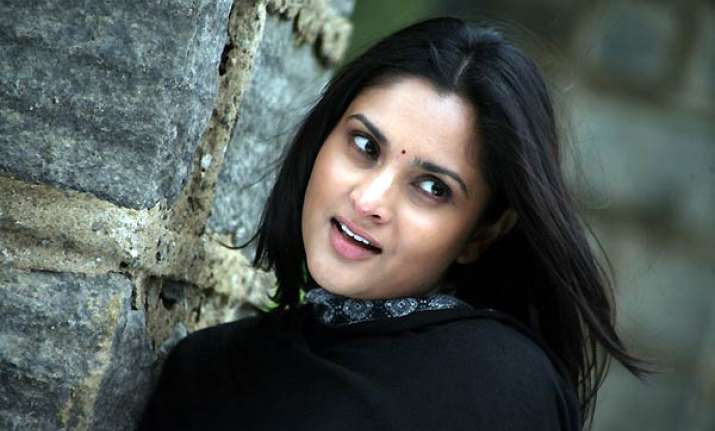 Bangalore, Apr 19 : Kannada film heroine Ramya, who has been in the news recently for a spat with a producer, today tweeted that she had joined the Congress party.

"Became a member of the Congress party today, do you want to as well", the actress tweeted.

Known as Divya Spandana in Tamil film industry, the actress had recently announced that she wanted to quit the Kannada film industry following a clash with producer Ganesh.

The clash had divided the industry into two with one supporting a ban on the actress for her outburst and the other supporting the actress for her stand to refuse to apologise as demanded.

Ramya had refused to attend the audio release function of Kannada film 'Dandam Dashagunam'. Ganesh had expressed his displeasure over the actress's absence.

The actress claimed he owed her money and hence had skipped the launch.

Following the spat,Karnataka Film Chamber of Commerce President Basant Kumar Patil announced a one-year ban on the actress, but it was subsequently lifted after some mediation by other industry members including top actor Ambareesh.
The actress decision (to join Congress) invited a huge number of tweets from her fans with some welcoming and others not happy over it.

Some fans said she would add colour to the party while others wondered why she had chosen such a "corrupt" party. PTI