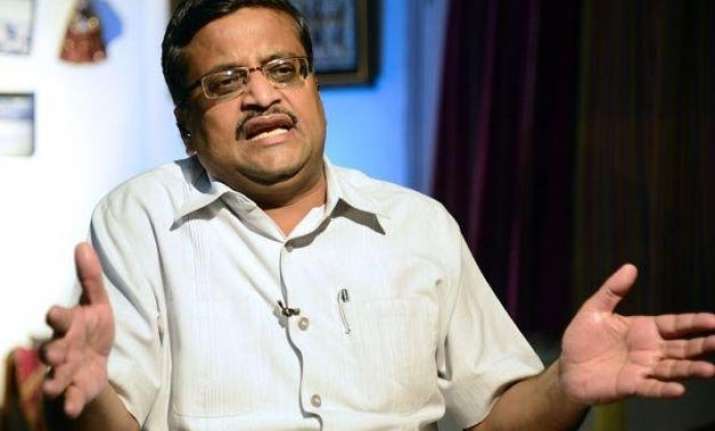 New Delhi: IAS officer Ashok Khemka was transferred for the 46th time when the BJP government in Haryana issued orders to shift him from present post of Transport Commissioner and Secretary in the Transport Department to a defunct position as Secretary and Director General in the Archaeology and Museums Department.
Today morning, Khemka termed the transfer as painful. "Tried hard to address corruption and bring reforms in Transport despite severe limitations and entrenched interests. Moment is truly painful," he tweeted.
ALSO READ: Ashok Khemka transferred again by Haryana government
In November last year, Haryana government had brought Khemka into the mainstream of bureaucracy by handing over the responsibility of Transport Department.
In the Transport Department, Khemka had cracked down against overloaded trucks and dumpers. Sources said that Khemka's tough stand for implementation of rules in the department had creature furor among the transporters' lobby. The officer was also at the loggerhead with state Transport Minister Ram Bilas Sharma. 
Earlier, Khemka had claimed victimization by the previous Congress government after he brought to the fore land deals between Congress chief Sonia Gandhi's son-in-law Robert Vadra and realty giant DLF. 
A couple of days ago, Haryana Health Minister Anil Vij had openly supported Khemka in a tweet. Minister's reaction came in the wake of 49-year-old officer quoting poet and Nobel laureate Rabindranath Tagore saying 'If no one responds to your call, then go your own way alone'.
No single IAS officer in any state has been transferred as many times as Khemka, who started his service in 1993.
Khemka was transferred 8 times during Bhajan Lal government between 1991 to 1996.
Between 1996 to 1999, when Bansi Lal's Haryana Vikas Party was in power, the IAS officer was transferred six times. 
From 1999 to 2005, when Om Prakash Chautala led government was in the state, Khemka was transferred 12 times. 
In 2005, when Congress led government took over, Khemka was shifted from one department to other at lease for 18 times. 
The new BJP government in the state has transferred him twice.