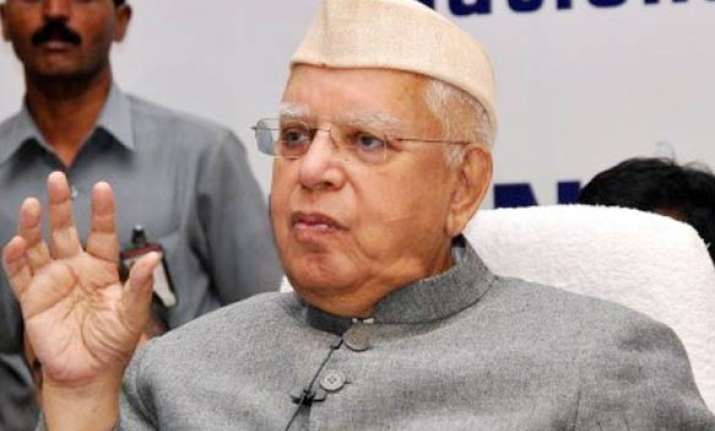 New Delhi, Feb 10: The Delhi High Court today dismissed veteran Congress leader N D Tiwari's appeal against its earlier order asking him to undergo a DNA test on a plea made by a Delhi-based youth claiming to be his biological son.
A Division bench of Justice Vikramajit Sen and Siddharth Mridul also imposed a cost of Rs 25,000 on Tiwari while dismissing his plea challenging the single judge's order.
"Irreparable loss is bound to visit the plaintiff (Rohit Shekhar) if the orders under the application are not immediately passed in as much as the suit itself may be rendered infructuous and vital evidence may be lost forever," the bench said.
A single-judge bench of the high court had on December 23 asked the 85-year-old leader to undergo a DNA test on the paternity suit filed by Rohit Shekhar who claims to be his biological son born out of the leader's alleged relationship with his mother Ujjawala Sharma.
The bench rejected the argument of Tiwari's counsel Jayant Bhushan that the single-judge order asking Tiwari to undergo the test was erroneous as a legal and valid marriage was subsisting between Ujjwala and Bimal Prasad Sharma, the legitimate father of Rohit.
Bhusan said Ujjwala and Bimal Prasad Sharma had access to each other as they were staying in the same house in Defence Colony and there was conclusive proof that Rohit was their legitimate child.
"We cannot lose sight of the fact that the mother and the legal father of the plaintiff (Rohit) have both admitted that the fact that there was no sexual access at the relevant point of time between the parties," the bench said while relying upon two separate affidavits filed by Ujjwala and Sharma.
The court also rejected the defence argument that there was no urgency in the suit as the petitioner (Rohit) has not sought any pecuniary relief and said "the court may be vigilant to arrive at the truth and take protective and even proactive steps in this direction."
Meanwhile, the Joint Registrar of the High Court has fixed February 19 as the date to complete formalities as to how and Tiwari's blood sample will be taken for his DNA test. PTI