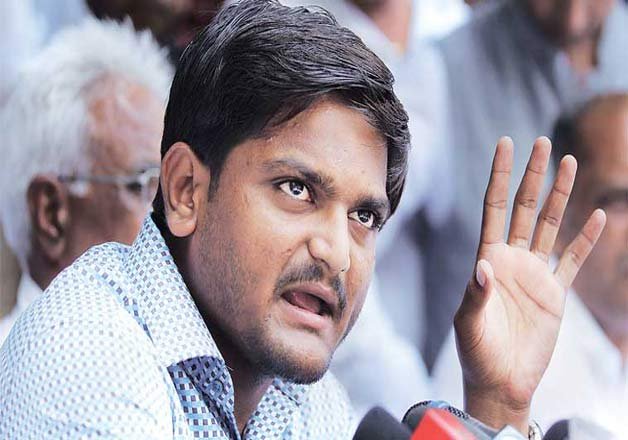 Ahmedabad: Patel quota agitation leader Hardik Patel on Tuesday asked the community members to intensify the movement to grass-root level and ban the entry of politicians in the villages.
Hardik, who heads Patidar Anamat Andolan Samiti, Lalji Patel, who heads the Sardar Patel Group (SPG), and their supporters reached Vijapur this evening and met local Congress MLA Prahlad Patel who sat on a day-long hunger strike to protest against the alleged police atrocities on the Patel community during the violence last month.
"We need to stay together to mount pressure on government. We will not give up till our demand for reservations is not met. I request all my community members to take the agitation to village and tehsil level," said Hardik, addressing a gathering at Vijapur town in Mehsana district this evening.
Hardik and other Patel leaders had met the Gujarat Chief Minister Anandiben Patel yesterday, where Hardik demanded action against those responsible for the deaths of Patel youths during the violence after a rally in Ahmedabad on August 25.
"Apart from the reservations, we will also fight to get justice (for those killed during the violence). I request all our members to ban entry of political leaders who did not help us in the villages to send them a strong message," he said.
Lalji Patel asked the community to show its strength to compel the government to accept its demands.
"This one issue of reservations has brought the entire community together. With such a power, we can bring the state to a standstill by calling for bandh. Patels living in the US are also in our support. If we continue to work together, we will definitely achieve our goals," said Lalji.