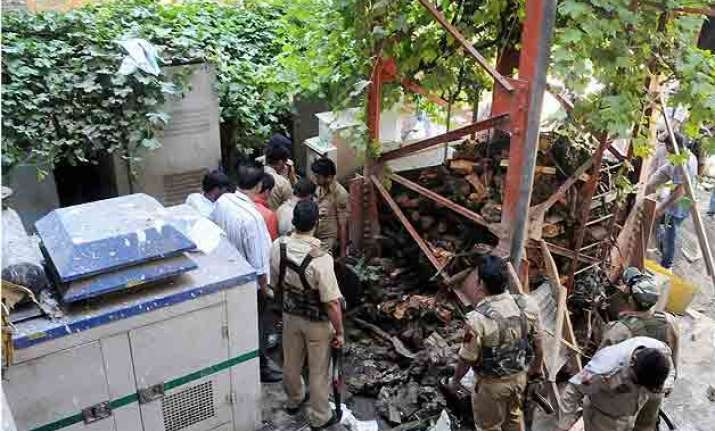 Srinagar:  After a gap of nearly two months, militants today again targeted telecom facilities as they carried out three grenade attacks in Srinagar, resulting in minor injuries to four persons.
The attacks were carried out within four hours in a radius of one kilometre, targeting facilities of Aircel, Vodafone and government-run BSNL.
In the first attack, two unidentified youth entered the office of Aircel at Karan Nagar -- located less than 300 metres from Zonal Police Headquarters, at around 11.30 am and asked the staffers to leave, police said.
"The militants then hurled a grenade inside the premises and fled," a police official said.
About 500 metres away from this spot, the second attack was carried in a similar fashion with Vodafone showroom being the target.
Initially no injuries were reported in these incidents butlater three persons showed up at SMHS hospital for treatment.
Doctors at the hospital said the injuries were minor and were caused by the splinters of glass panes that were shattered due to the impact of the blast.
The two blasts -- within 30 minutes -- shook the area and prompted the police to issue an alert for the assailants.
A few hours later, another attack was carried out in Shaheedgunj area of the city with a grenade being hurled at a BSNL tower, resulting in injuries to a migrant labourer.
The attack on the BSNL tower at 3 pm took place less than a kilometre away from the scene of the earlier two incidents.
The labourer Farid Mohammad Bhai, working in the neighbouring house, sustained splinter injuries in the blast, a police officer said. He was admitted to SMHS hospital for treatment.
Today's attacks on mobile telecommunication facilities in Kashmir came after a gap of nearly two months.
About two months back, militants had targeted mobile telecommunication facilities in north Kashmir Sopore town by carrying out grenade attacks and later killing two persons associated with the telecom trade.
The attacks later spread to nearby Pattan town before militants carried out similar strikes on mobile installations in the city.