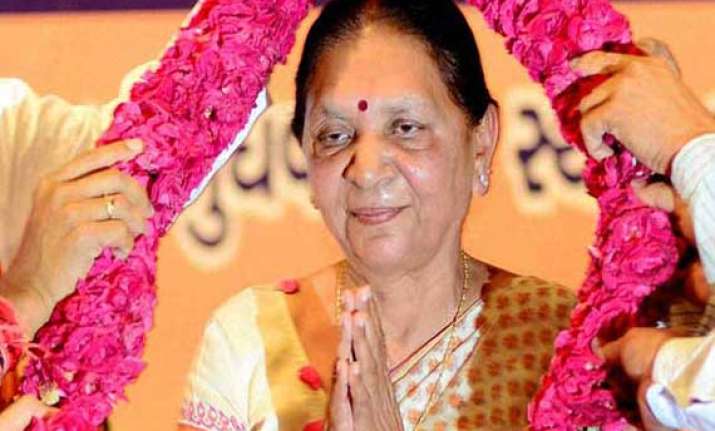 Gandhinagar: Anandiben Patel, who was today sworn in as the first female Chief Minister of Gujarat, said every woman in the state was feeling empowered and "like CM" after her appointment to the top post.
"Very few parties choose women as leaders. BJP has given a woman Chief Minister to Gujarat. So not only I, but each and every woman in Gujarat is feeling like Chief Minister," Patel told the media after her swearing-in ceremony here at Mahatma Mandir here.
The 73-year-old close aide of Prime Minister-designate Narendra Modi, who was Revenue Minister in his cabinet, said BJP provided her opportunity to work for the people and vowed to fulfil all responsibilities that came with the job.  
"This is a big responsibility for me and I will work towards fulfilling this responsibility."
Patel's daughter Anar, who attended the ceremony, said, "This is a proud moment for our family. She (Patel) had done good work in the portfolios given to her in the past."
Patel's husband Mafatlal said, "This is a matter of pride for me and my family. We are very happy. She will take forward the work of Narendra Modi."