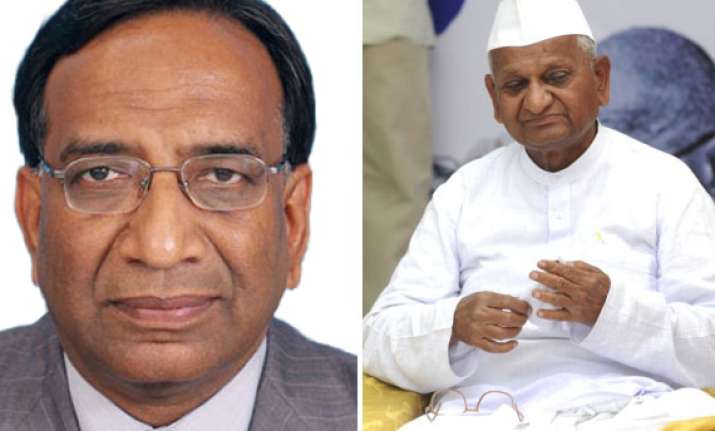 New Delhi, Nov 13: Hailing the anti-corruption movement spearheaded by Gandhian Anna Hazare, Central Vigilance Commissioner Pradeep Kumar has said it depicts government's failure to create a honest and transparent mechanism to check graft.

"India is presently going through an era of far reaching reforms in anti-corruption, prompted by popular anti-corruption movements," Kumar said in a global anti-graft international forum in Marrakech (Morocco) on October 22.  Hazare movement is a "wake-up" call and it reflects the country's "inability in tackling the malaise of corruption", he said at the fifth annual conference of International Association of Anti-corruption Authorities.
 
"Whether it is the revolution across the Arab world, the ongoing 'Occupy Wall Street' protests which has spread to 78 cities around the world or the Anna Hazare Movement...there is one common thread...failure of governments and corporations to create a system of fair, honest, transparent and market-based principles and practices," Kumar said His speech was posted on CVC website yesterday.
 
On the issue of black money, Kumar stressed for greater political will and simplified legal and administrative procedures to bring them back from foreign off shores.  "Differences in legal systems, high costs in coordinating investigations, inadequate international co-operation and bank secrecy laws have made the task (bringing back black money) difficult for the anti- corruption authorities.
 
"Tracing, freezing, confiscation and then repatriation of stolen assets is a legal challenge. Managing the asset recovery investigation is complex, time consuming, costly and most importantly requires expertise and political will," he said.