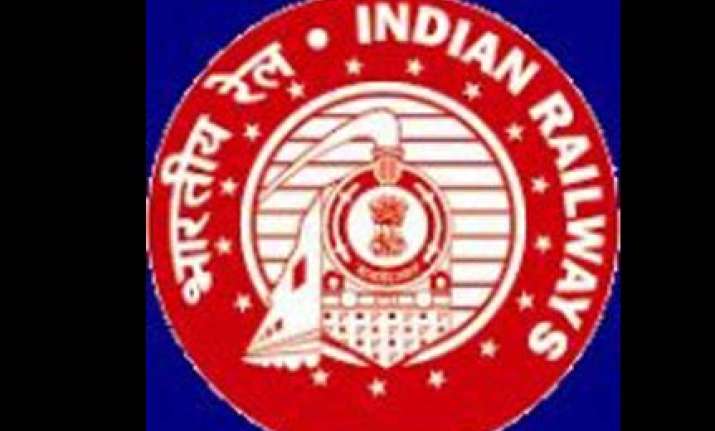 The CBI on Friday  claimed to have unearthed a multi-crore Railway recruitment scam and arrested eight persons, including an Additional Divisional Railway Manager and son of a top recruitment board official, for allegedly leaking exam paper for money.
Vivek Bhardwaj Sharma, son of S M Sharma who is Chairman of Railway Recruitment Boad (RRB), Mumbai, A K Jagannatham, the then ADRM in Raipur and his son Srujan were among those arrested, CBI, DIG, V V Lakshmi Narayan told reporters in Hyderabad. The Railways immediately suspended S M Sharma following the arrest of his son and said that it will provide all cooperation to the CBI in its investigation. 
The CBI said, "If need arose during course of investigation, the role of chairman of RRB would be probed and he will be questioned". All the arrested were sent to judicial remand for 14 days, the DIG said, adding investigation into the scam is still going on and involvement of some senior officials of the RRB cannot be ruled out. 
The persons involved in scam use to charge Rs 3.5 lakh from each of the aspirants to leak the question papers, the CBI alleged. The agency claimed that Jagannatham was the kingpin of the scam and there was deal of Rs one crore with the RRB officials to leak out question paper. 
As part of the deal, an amount Rs 55 lakh was already paid to officials of RRB, Mumbai, it said.  The job seekers were required to deposit their original certificates with Jagannatham. 
The question paper was provided to them one day prior to the examination and the certificates were returned after the payment of the complete amount, he said.   Acting on a specific information, the CBI conducted simultaneous searches at Mumbai, Bangalore, Raipur, Kolkata and Hyderabad and unearthed the scam which, it said, runs into several crores of rupees. 
In Hyderabad, the CBI and police jointly raided the houses of four persons including Jagannatham today and raids are being conducted at Mumbai, Kolkatta and Raipur.  
Jagannatham, who was ADRM, Raipur, was recently transferred to Bangalore, the DIG said.  "We raided a hotel here yesterday where family members of Jagannatham were staying and seized Rs 21. 5 lakh and original certificates of 444 aspirants who were given question papers before the examination held on June 6 and 13," Lakshmi Narayana said.  The aspirants belonged to Andhra Pradesh, Karnataka and Bihar. 
When asked for how long the scam was going on, the DIG said, "Only after investigation we can say that". There were 20 RRBs across the country which conduct examinations for induction of staff in Group  C  category of the Indian Railways in different places. 
On June 6, examinations were held across the country for the induction of Assistant Loco Pilot (ALP) and on June 13 for Assistant Station Master(ASM).  Jagannatham and his son Srujan, Vivek Bhardwaj Sharma, son of Chairman, Railway Recruitment Board, Mumbai and an agent of Raipur MR S N Murthy were arrested at Bangalore while P Ashok Kumar, J Ramesh, J Titupattaiah and A Kumar Swamy, all agents were arrested at Hyderabad.  Swamy, an Andhra Pradesh government employee, was working in health department at Kurnool. 
The CBI asked railway jobs aspirants to be vigilant, saying similar scams were being perpetrated by several gangs in different parts of the country in connivance with Railways officials.
After his son was arrested by CBI in a recruitment scam, Railways on Friday  suspended S M Sharma, the Recruitment Board Chairman, Mumbai. "Sharma will be kept under suspension till further orders," said a senior Railway Ministry official.
CBI has so far arrested Vivek Bhardwaj, Sharma's son and seven others in the railway recruitment scam related to the examinations for the posts of assistant loco pilot and assistant station master. 
Railway Ministry has said that the PSU will provide all cooperation to the CBI in its investigation into the recently held RRB examination for the two posts at Sholapur and Nagpur centres in Maharashtra. Any railway officials found guilty in the case, would be dealt with severely, said the official. Besides Bharadwaj, former assistant divisional railway manager of Raipur A K Jagannatham and his son Srujan have also been arrested by the CBI. 
The agency conducted simultaneous raids at Mumbai, Bangalore, Raipur, Kolkata and Hyderabad in connection with the scam. PTI