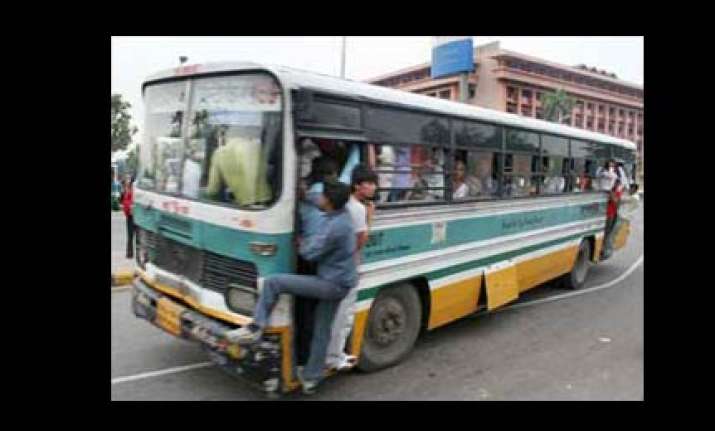 New Delhi, Oct 25 (PTI) The blueline buses, which earned notoriety for reckless driving, will be off the Delhi roads completely from December 14.
This was announced today by Delhi Transport Minister Arvinder Singh Lovely after a meeting he had with blueline bus operators here.
"December 14 will be the last day for blueline buses in Delhi...We cannot leave people of Delhi at the mercy of blueline buses," Lovely said.
There are around 2,400 blueline buses operating in the capital of which 1,600 where shunted out ahead of the Commonwealth Games earlier this month. Around 8,000 employees were dependent on these buses for their livelihood.
Out of the 1,600 buses to be shunted out, 835 were allowed to ply in non-NDMC areas from last week but its permit will also be revoked by this weekend.
"Government will issue a notification later this week in this regard. These 835 buses which have got permit will be taken off the roads by this weekend," Lovely said.
This leaves only around blueline 800 buses to ply in the capital till December 14.
Asked about the pending case in Delhi High Court regarding phasing out of blueline buses, he said the Government was confident that the court will accept its decision. "We will apprise the High Copurt about the decision," he said.
The Delhi High Court had stayed the Government's move to phase out the blueline buses in February this year arguing that the DTC alone was not capable to meet the requirement of public transport.
The government was trying to get rid of private buses in the capital and replace them with a new fleet of DTC buses in the past couple of years.
Over 1,000 new low-floor buses, which were used to ferry athletes and dignitaries during the Games, have now been included in DTC's fleet. The DTC will also induct more buses in its fleet in the coming days.