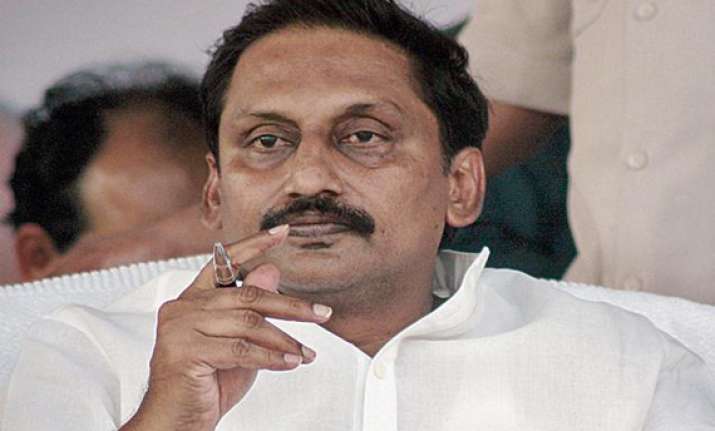 Hyderabad: In an open revolt against Congress leadership for its decision to bifurcate Andhra Pradesh, Chief Minister N.Kiran Kumar Reddy Friday urged the president and the prime minister to intervene and ensure that established practices and conventions are followed.
Finding fault with the government for the manner in which it decided to carve out separate Telangana state and initiated the process, the chief minister demanded that no further step be taken without the state assembly passing a resolution.
As the Group of Ministers (GoM) intensified its efforts to work out modalities for state's bifurcation, the chief minister dashed off letters to President Pranab Mukherjee and Prime Minister Manmohan Singh, urging them to understands "our feeling of desperation and discrimination in the manner in which, the whole exercise is being carried out".
"The minimum, we expect from the Government of India, is to follow the established practices and conventions and as a first step, refer the matter to the state assembly for appropriate resolution," he wrote
After getting the resolution, and building consensus among various stakeholders, the bill can be sent to president for further reference to the state legislature, he said.
He claimed that the government was going ahead with the process without building a consensus and doing the homework to address the concerns of Seemandhra (Rayalaseema and coastal Andhra) people.
"Strong belief is gaining ground that Government of India is ignoring majority people's opinion," he said.
Kiran Reddy pointed out that the process to create Chhattisgarh, Jharkhand and Uttarakhand was initiated only after assemblies of Madhya Pradesh, Bihar and Uttar Pradesh passed unanimous resolutions.
The chief minister highlighted the concerns of Seemandhra with respect to sharing of irrigation water and management of major dams.
"Accessibility to employment, education and medical infrastructure developed in the capital city of Hyderabad and the status of Hyderabad which got transformed into an island of opportunities for entire Telugu people are other major concerns that demand solutions.