Follow us on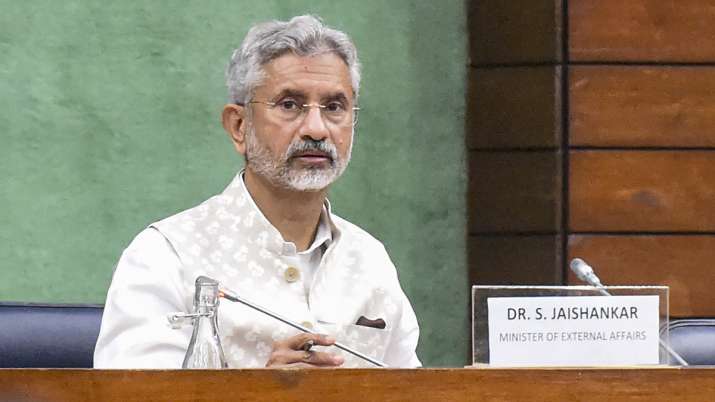 External Affairs Minister S Jaishankar on Thursday described the Afghanistan situation as 'critical'. Briefing the Opposition leaders at the Parliament building on the prevailing situation in the war-torn nation, he said that the government is taking all steps to evacuate people from the country. He informed that around 15,000 people have contacted the government seeking assistance in fleeing from Afghanistan.
"We briefed the Floor Leaders of all political parties today on the Afghanistan situation today. Our focus is on evacuation and the government is doing everything to evacuate people. The message which we all political parties including the government wants to give is that on this matter we all have a very similar view. We have a strong national position on Afghanistan. The friendship with Afghan people matters to us," he told reporters. 
"Under Operation 'Devi Shakti' we have done 6 evacuation flights. We have brought back most of the Indians but not all of them as some of them couldn't make it for the flight yesterday. We'll definitely try & bring out everybody. We have also brought out some Afghan citizens," Jaishankar said.
When asked about the government's approach towards the Taliban, Jaishankar said, "Situation in Afghanistan has not settled, let it settle down."
Besides Jaishankar, Union Minister and Leader of the House in Rajya Sabha Piyush Goyal and Parliamentary Affairs Minister Pralhad Joshi were also present during the briefing in Parliament House annexe. Apart from India's evacuation mission from Afghanistan, the Ministers also shared the government's assessment of the situation in the war-torn country. NCP leader Sharad Pawar, Leader of the Opposition in Rajya Sabha Mallikarjun Kharge, Leader of Congress party in Lok Sabha Adhir Ranjan Chowdhury, DMK's T R Baalu, former prime minister H D Deve Gowda, Apna Dal's Anupriya Patel are some of the leaders who attended the crucial meet.
The government started evacuating its citizens from the war-ravaged country as the Taliban entered the presidential palace in the Afghan capital on August 15 and declared its victory over the government after months of violence. India, on August 17, had also announced that it would issue an emergency e-visa to Afghan nationals who want to come to the country in view of the prevailing situation in Afghanistan after the Taliban captured power there.
India has evacuated 626 people including 228 Indian citizens from Afghanistan till Tuesday, Union Minister Hardeep Singh Puri said. "626 people including 228 Indian citizens have been evacuated from Afghanistan till now. The number of Afghan Sikhs who have been evacuated is 77," Puri had informed earlier.
Earlier on August 17, Prime Minister Narendra Modi chaired a meeting of the Cabinet Committee on Security (CCS) and instructed all concerned officials to undertake all necessary measures to ensure the safe evacuation of Indian nationals from Afghanistan in the coming days.
ALSO READ: Taliban issue 'death warrant' for Afghan woman divorcee residing in India