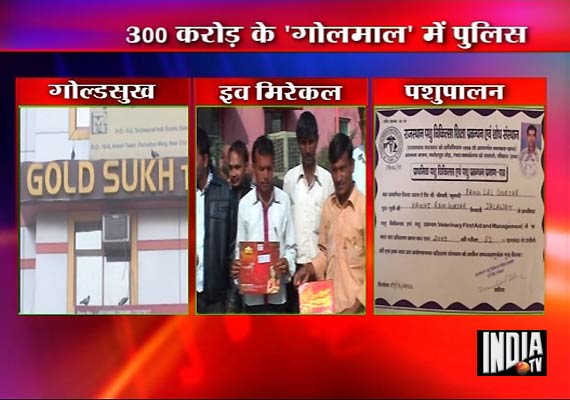 Jaipur, Feb 15: Five absconding Directors of an investment company, Gold Sukh Trade India Private Limited, which allegedly duped over one lakh people across the country, have been held in Vietnam.

"The accused were held by Hanoi police in Hanoi-Vietnam yesterday. We, with the help of interpol, informed the Hanoi police after Promod Sharma's location following which they all were held," Additional DCP Karan Sharma said today. 

"A five-member team of Jaipur police will leave for Vietnam in two days to take the accused Manvendra Singh, Pramod Sharma, Asha, Mahendra Singh and Neetu under custody.  A Red corner notice was issued by the Interpol against them," he said.

Managing Director of the firm, Narendra Singh (52), and his wife Saroj were arrested last month with the help of Interpol at IGI Airport in New Delhi after they arrived from Bangkok.

The firm allegedly duped over one lakh people of Rs 200 crore across the country in the name of investment in gold. 

The scam was unearthed last year.

So far, 18 accused have been arrested (excluding the five) in connection of the fraud.