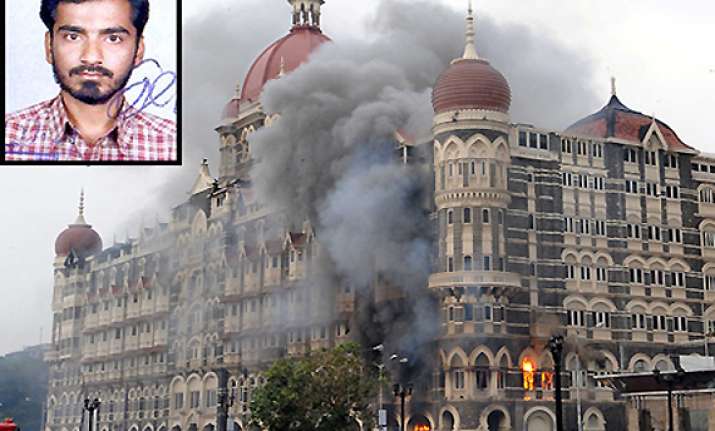 New Delhi, Jun 26: The arrested key handler of terrorists who struck Mumbai in 2008 has told investigators he had set up the control room in Karachi for giving instructions to the 10 Pakistani gunmen besides checking out the communication equipments.
30-year-old Sayed Zabiuddin alias Abu Jundal also told sleuths during his interrogation for the last five days that the spirit of top Lashker-e-Taiba(LeT) cadres including Zaki-ur-Rehman Lakhvi was dampened due to the arrest of Ajmal Kasab, the lone surviving gunman, and prolonging of the Mumbai terror strike. The siege lasted 60 hours.
A resident of Georai of Beed district in Maharashtra, the accused told interrogators that he been summoned by Muzamil of Lashker ahead of the attack and 10 boys were handed over to him for teaching them Hindi language.
Barely few days ahead of the attack, he was again summoned from Muzaffarabad in Pakistan-occupied-Kashmir(PoK) and was instructed to teach the 10 terrorists about some common words used in Mumbai city and also tell them how to look like a 'Mumbaikar'.
There, the accused said, it was decided to tie 'moli' (sacred thread) around the wrist of the terrorists and make them look like students, according to the interrogation report of Zabiuddin accessed today.
The Lashker top brass was hopeful that the terror strike will end within 24 hours but as the news of arrest of Kasab hit the television screens, panic gripped within the control room at Karachi, the accused said.
On November 27, the accused was directed by Lakhvi, who was present at the 'Control room' along with Abu Qahafa, Abu Al Qama, Sajid Majid and Zarar Shah, to return to his hideout in Muzaffarabad as the operation had become too big for them to handle.
On November 30, 2008, a meeting between Muzamil and Lakhvi took place where the latter expressed his disappointment over the way the terror strike got prolonged and also the arrest of Kasab, the accused said during his interrogation.
Zabiuddin said he had been directed by LeT bosses to remain in Saudi Arabia and look for possible recruits, especially those coming from Kerala and Andhra Pradesh.
Zabiuddin told the investigators that he had fled India in 2006 and reached Karachi via Bangladesh as his handlers in the Pakistan-based terror outfit had arranged for a Pakistani passport under the name of Riyasat Ali, the sources said.  
He was arrested in Saudi Arabia on the same passport last year and had since been under detention as there was a tussle since his photographs did not match.
Zabiuddin said ahead of the matching of DNA samples sent by India, he conveyed to the Saudi authorities about his true identity after which his deportation process was initiated in consultation with the central security agencies.