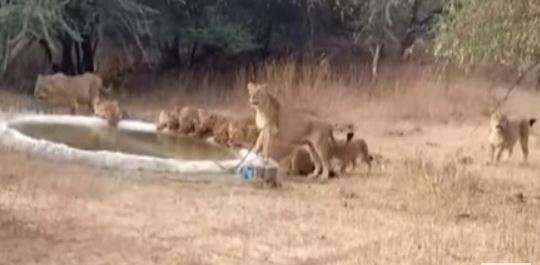 It was a spectacle one of a kind when a pride of 14 lions drew to a man-made water pond near Gir sanctuary in Gujarat's Amreli district. The video immediately went viral on social media. 
Some 20 kilometers away from Gir sanctuary, this rare sight of 14 lions quenching their thirst was experienced. Though it is not as rare anymore since there have been multiple such videos in the last few months. 
It is also visible how the big cats seem to be guarding the area while the cubs are sipping the water. 
WATCH FULL VIDEO: