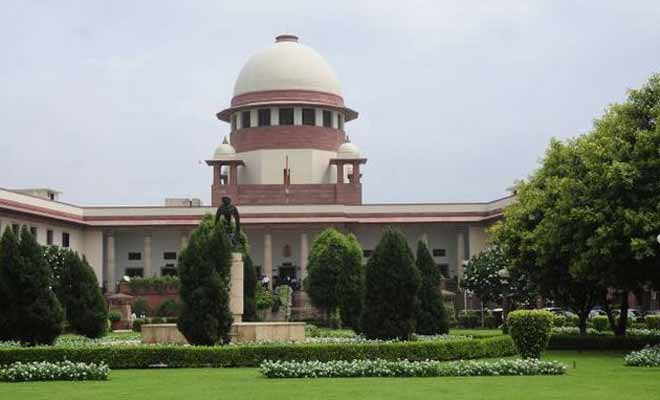 The Supreme Court on Tuesday stayed construction work in 1,797 unauthorised colonies in Delhi. 
A bench of the apex court comprising of Justice Madan B. Lokur and Justice Deepak Gupta also asked the Centre to set up a Special Task Force for removing encroachments on public land and roads in the national capital. 
The top court bench also refused to vacate its stay on proposed amendments to the city's masterplan. The Development Authority had (DDA) appealed the court to vacate the stay.
"On the one hand you have authorised colonies which follow rules and by-laws. On the other hand you have unauthorised colonies which are not following rules and by-laws... Unauthorised colonies can't be placed in a better position than authorised colonies.
"We direct that construction should stop in unauthorised colonies till they follow by-laws," the bench said.
The order came after taking into account the submissions of senior advocate Ranjit Kumar, who was assisting the court as amicus curiae, that by-laws do not apply to the illegal colonies and the construction was rampant there.
(With IANS inputs)