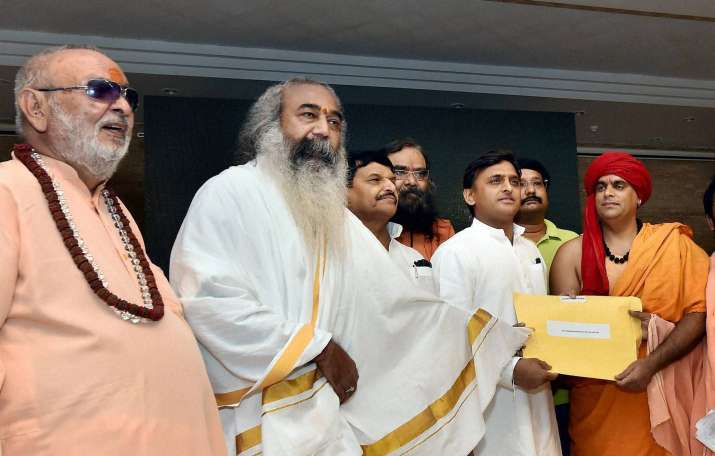 Lucknow: A five-member team of saints constituted by Samajwadi Party to look into the "migration" of Hindus from Kairana today submitted its report to Chief Minister Akhilesh Yadav terming it as a "dangerous conspiracy" to disturb communal harmony.
"We have submitted the confidential report to the CM. It (Kairana exodus theory) was a dangerous conspiracy to disturb communal harmony. Strict action should be taken against the guilty," Acharya Pramod said.
The team of saints comprising Pramod, Swami Kalyan, Naraina Giri, Swami Chinmayanand, and Swamy Chakrapani visited Kairana on June 20 for their report.
The team was formed after senior SP leader Shivpal Yadav had in a press conference on June 17 proposed that a team of five "apolitical persons" visit Kairana to probe the reality and suggested the names of these saints.
Samajwadi Party has already trashed the "exodus" theory and accused BJP of "vitiating" the communal atmosphere in the state with 2017 Assembly polls in mind.
"There is no exodus from Kairana or from anywhere in the state. We have intelligence and other reports in this regard. BJP leaders including (MP) Hukum Singh and others are inciting communal passions for political gains as Assembly elections are near," SP spokesman Shivpal had said.