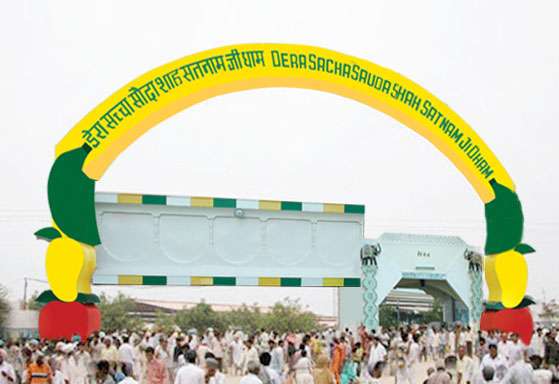 In what comes as one of the most shocking revelations in rape-convicted Ram Rahim's case, top functionaries of Dera Sacha Sauda have admitted to around 600 human skeletons being buried inside the sect's premises in Sirsa. 
Dr P N Nain, deputy manager of the Dera, told the Special Investigation Team (SIT) during interrogation that around 600 human skeletons had been donated to the sect. 
He also revealed that Rs 5 crore was paid to rioters to incite violence and arson in Panchkula and Sirsa following Ram Rahim's conviction in the two 15-year-old rape cases. 
The revelation comes days after the security forces carried out a massive search operation Dera headquarters in Sirsa, earlier this month. 
Secret tunnels, including one which linked jailed sect chief Gurmeet Ram Rahim Singh's plush residence with female disciples' hostel, an empty box of AK-47 cartridges, an illegal firecracker factory were among other shocking detections made during the operation. 
Notably, a day before the search operation was to commence, the Dera mouthpiece - Sach Kahoon published a report on 'body donation'.
It read how Gurmeet Ram Rahim asked followers to donate dead bodies, so as to avoid their cremation or immersion in Ganga, for environmental conservation.
According to media reports, Haryana Police did dig up some skeletons and soon clamour followed over the bodies being those of 'dissenters', who were mercilessly killed by Ram Rahim's followers.
According to a report, the devotees were made to take the 'body donation pledge' which meant that there body could be used for medical research.