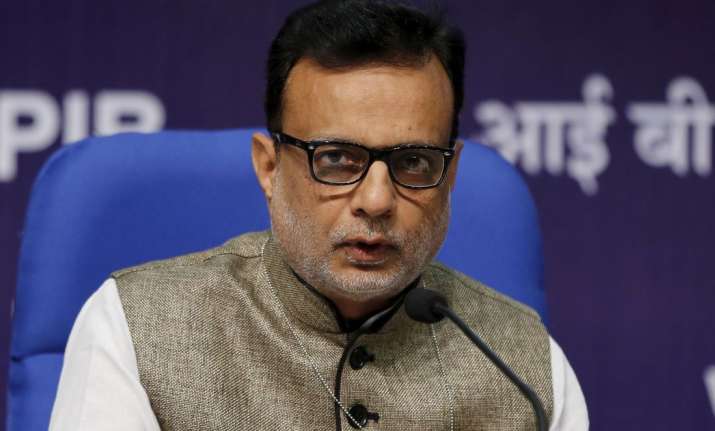 Revenue collection under the Goods and Services Tax (GST) rose to Rs 95,610 crore in June from Rs 94,016 crore in the previous month, the government said on Sunday.
In April 2018, the collections from Goods and Services Tax (GST) were over Rs 1.03 lakh crore. 
The total number of GSTR-3B returns filed for the month of May up to June 2018 is 64.69 lakh, the finance ministry said in a statement. 
"The total gross revenue collected in the month of June 2018 is Rs 95,610 crore," Finance Secretary Hasmukh Adhia announced at an event here to mark the first anniversary of the roll out of India's new indirect tax regime.
"The June GST figure of Rs 95,610 crore represents an increase of Rs 1,600 crore in collections between May and June and is further proof of stabilising of the new tax regime.
"The April GST collection of Rs 1,03,000 crore was because of the March (financial year-end) effect. Otherwise average monthly collection for the last fiscal was Rs 89,885 crore," he said.
The Secretary said last month that the number of returns filed for April had also gone up to 62.46 lakh, as against 60.47 lakh filed for March, and that the higher April collections also reflected better compliance after introduction of e-way bills for transportation of goods.
In a video address shown at the event, Finance Minister Arun Jaitley said that a most significant aspect of GST was the increase in collections in the last fiscal by 11.9 per cent over the revenue collection during the pre-GST regime.
"There is an increase in tax buoyancy of 1.2 per cent, which was unknown previously," he said.
(With agency inputs)