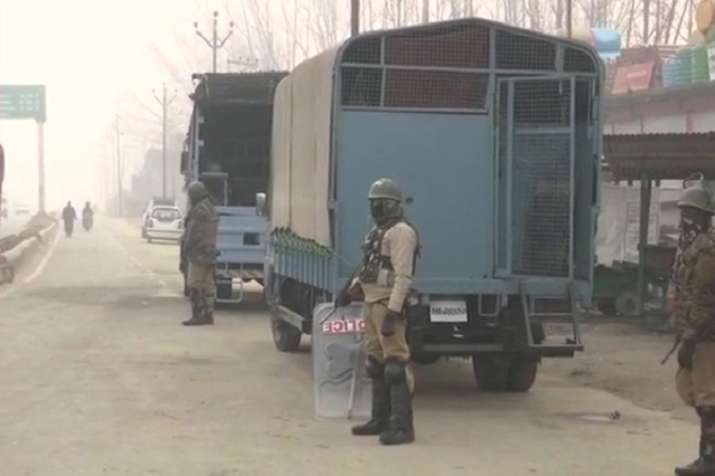 Three militants including a Pakistani commander of the Lashkar-e-Taiba (LeT) and two Kashmiri militants were killed and five security personnel were injured in an encounter in Jammu and Kashmir's Mujgund area. 
The terrorists were later identified as Mudasir Rashid Parray of Hajin Bandipora, Saqib Bilal Sheikh of Hajin Bandipora and from the material evidence collected, one terrorist is learnt to be a Pakistani identified as Ali. 
The trio were affiliated with proscribed terror outfit LeT.
The killed terrorists were wanted by the law for their complicity in terror crimes. Ali according to police records was involved in several terror crimes and several terror cases were registered against him including attacks on security establishments and civilian atrocities. He was involved in recruitments in Hajin and Sumbal areas of Bandipora.
Security forces launched a cordon and search operation in the evening near the Srinagar-Bandipora road in Mujgund area on the city's outskirts on Saturday. As the forces were conducting searches, the militants fired upon them.
An Indian soldier, a Central Reserve Police Force (CRPF) trooper and three policemen were injured after the encounter broke out on Saturday evening in the Mujgund area following a tip-off.
Four residential houses were also damaged during the operation as militants kept on changing locations during the gunfight within the cordoned off area.
Civilian protesters clashed with security forces the moment the gun battle ended earlier.
Meanwhile, authorities have suspended mobile Internet services in Srinagar district.
(With agency inputs)