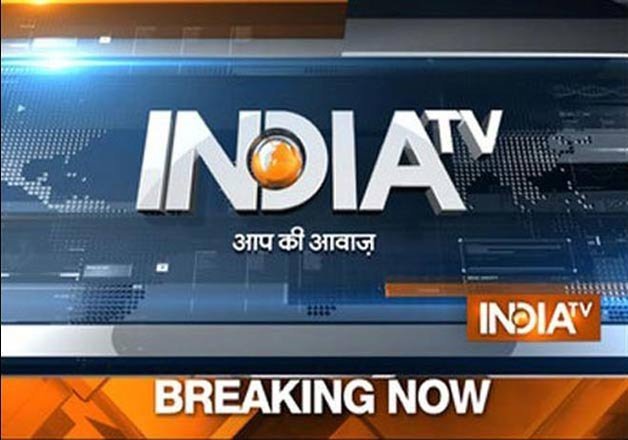 National News
Demonetisation a crackdown against corruption, poor sleeping peacefully: PM Modi
Asserting that the move to demonetise high value currency notes was a crackdown on corruption and the corrupt, Prime Minister Narendra Modi today said that the decision would benefit the poor and go a long way in addressing issues pertaining to corruption and black money in the country.
Government extends suspension of toll charges on National Highways till Nov 18
The suspension of toll charges across all National Highways will continue till the midnight of November 18, the government said today, extending the earlier deadline on November 14 midnight by four days. "The government has decided to extend the deadline till midnight of November 18," an official told PTI.
Winter Session set for stormy start as Opposition unites against Modi's note ban decision
With Narendra Modi-led BJP government at the Centre making it aptly clear that it will not overturn its decision of scrapping Rs 500 and Rs 1,000 notes, several opposition parties are set to file a petition to the President, setting the stage for a stormy Winter Session of the Parliament starting Wednesday.
'People die waiting in line for ration too': BJP vice-president on demonetisation woes
In an apparently insensitive statement, BJP national vice-president Dr Vinay Sahasrabuddhe on Monday said "people sometimes die waiting in queue for ration", while responding to a question on reported deaths outside banks where people have formed long queues to exchange or deposit demonetised Rs 500 and Rs 1000 currency notes.
Amid tight security, over 45,000 students appear for class XII board exam in Kashmir
Over one lakh students of class X and class XII will appear for the secondary school exams beginning in Kashmir on Monday following adequate security arrangements in the valley, education officials said.
International News
In a rare admission, Pakistan says seven soldiers killed in Indian firing; Sharif warns against aggression
The Pakistani army officials on Monday admitted that seven of their soldiers had been killed in firing by Indian troops along the Line of Control (LoC) in Jammu and Kashmir, following which Prime Minister Nawaz Sharif asserted that the country is "fully capable" of defending its territory against "any aggression".
Israel proud to stand with India in its defence against terror: President Rivlin
Israeli President Reuven Rivlin today pledged full support to India in fighting terrorism and said friendship between India and Israel is at work "day in, day out" and is not a relationship "we should be hiding".
India's demonetisation move 'bold' but far from enough: Chinese media
Prime Minister Narendra Modi's decision to scrap the existing high value currency notes has been dubbed as "startling and bold" by the Chinese media. However, it also said the move is "far from enough" and India may learn ways from China to unearth the undeclared black money.
Business News
Cash deposits cross Rs 1.5 lakh crore in five days since currency ban
The impact of the government's November 8 move to demonetise 500, 1000-rupee notes is evident from the fact that the total cash deposited in banks within five days of the announcement has crossed Rs 1.5 lakh crore.
Use of old 500, 1000-rupee notes extended till Nov 24, ATMs to dispense Rs 2,000 notes within two days
Prime Minister Narendra Modi held a meeting with senior ministers past midnight today to review demonetisation and its impact. The meeting came amid continuing chaos and growing public anger across the country over limited cash availability following the surprise demonetisation of two higher value currency notes by Modi.
'Will do whatever it takes to oust Mistry': Tata Sons
After initiating steps to remove Cyrus Mistry as a director of at least five group companies, Tata Sons on Sunday said it will do all it takes to initiate similar action wherever required and deal with the situation.
Entertainment News
ITA 2016 winners list: Mouni Roy, Shabbir best actors; India TV bags best news channel award
The tinsel town witnessed a starry night at 16th Indian Telly Awards (ITA) held in Mumbai on Sunday and quite obviously it was a grand one. The prestigious event was attended the bigwigs of the television industry and witnessed much of the expected wins.
Revealed: This ex-Bigg Boss contestant is responsible for making Shah Rukh Khan a star
Superstar Shah Rukh Khan enjoys a stardom every celeb in Bollywood yearns for. He is known as King of Bollywood and rules millions of hearts. But none of it would have been possible if actor Armaan Kohli wasn't there.
'Rock On 2' hits rock bottom at box office; makers blame demonetisation move
Unfortunately, just before the release of 'Rock On 2', the government made an announcement following which even the ardent fans of the flick couldn't make it to the theatres, or so the makers would like you to believe. In it's first three days of release, 'Rock On 2' managed to mint just Rs 7.01 crore.
Sports News
Vijender Singh to defend WBO Asia Pacific Super Middleweight title against Francis Cheka
Star Indian boxer Vijender Singh will take on former world champion Francis Cheka on December 17 at the Thyagaraj Sports Complex to defend his WBO Asia Pacific Super Middleweight title.
We know how to draw a Test match: Virat Kohli
After skipper Virat Kohli dug his heels and led India to a draw in the series-opener, he said that the critics now can not question his team's ability to force a draw from tough situations.