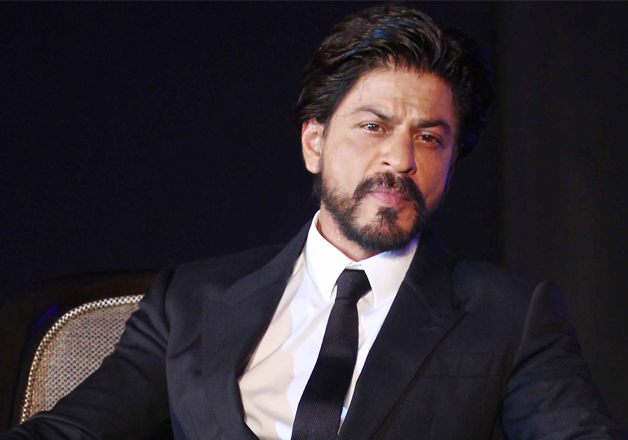 Superstar Shah Rukh Khan enjoys the stardom every celeb in Bollywood yearns for. He is known as the Baadshah of Bollywood and rules millions of hearts. But none of it would have been possible had it not been for actor Armaan Kohli.
Yes, the same Armaan Kohli who was seen romancing Tanishaa Mukherji in Bigg Boss 7. Shah Rukh Khan owes his success to him as it was because of Armaan that the actor became a star.
The shocking confession came from the superstar himself during his recent appearance on celeb chat show 'Yaaron Ki Baraat' hosted by Riteish Deshmukh and Sajid Khan.
SRK stated that Armaan was signed for his role of Raja Sahai in the 1992 movie 'Deewana' opposite Divya Bharti. In fact, Kohli was also starred in one of the posters of the movie. However, things didn't turn out as expected and Armaan walked out of the movie, after which Khan was roped in for 'Deewana'.
"Armaan Kohli is responsible for me being a star. He featured on the Deewana poster with late Divya Bharti. I still have that poster," Shah Rukh stated.
The movie became a blockbuster hit making Shah Rukh Khan an overnight star. Had Armaan not walked out of 'Deewana' at the right time, we might have missed the chance to watch Shah Rukh Khan becoming the next star.
In fact, the 'Dilwale' star too feels that it was only because of Armaan Kohli that he took his first step to stardom.
"Thank you for making me a star," he added.
Interestingly, Shah Rukh Khan was accompanied by Anushka Sharma who happens to be his co-star from Imtiaz Ali's 'The Ring'. The two had a gala time during the chat show were even seen doing a pole dance.
SRK-Anushka have recently completed the shooting of the movie which was shot in Amsterdam and Prague. This is the third time Anushka is sharing the screen with Khan and she is excited about it given the fact that the actress made her debut opposite SRK in 'Rab Ne Bana Di Jodi'.