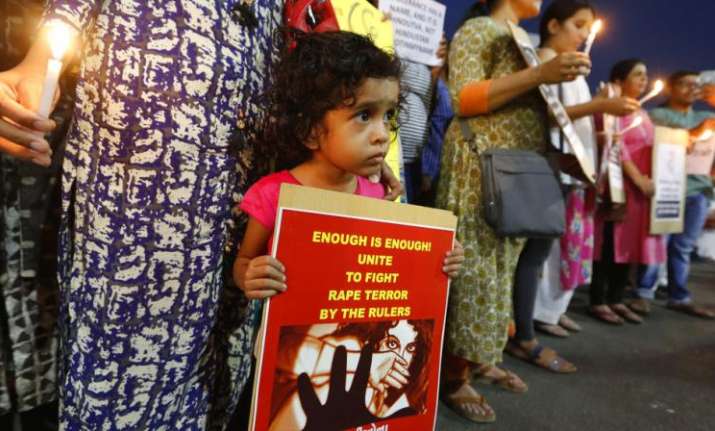 Kathua, Unnao, Surat, Delhi - the ongoing list of gangrape incidents across the nation has enraged the public. Last time such a brutality shook the public consciousness, the rape laws in the country were amended to bring death penalty in the list of possible punishments.
Reacting to the massive protests that followed the fatal gangrape of a student in Delhi in December 2012, the government set up a panel headed by a retired judge to recommend legal reform and other ways to reduce sexual violence. 
The Justice Verma Committee received 80,000 recommendations, held wide consultations and referred to laws and research from around the world. 
Today, brutal sexual assault is punishable by death in India. The new laws are also more inclusive, that is, they have widened the definition of sexual offences to include crimes like stalking, voyeurism and acid attacks.
But are Indian anti-rape laws at par with laws in other countries. Here is a comparative analysis.
Opinion | Kathua rape victim's agony turning feeble amid communal bickering and political blame game
How Indian law punishes rapists:
 
With an aim of providing a strong deterrent against crimes like rapes, the new law - Criminal Law (Amendment) Act, 2013 - states that an offender can be sentenced to rigorous imprisonment for a term which shall not be less than 20 years, but which may extend to life, meaning imprisonment for the remainder of the convict's natural life and with a fine. 
It has provisions for handing out the death sentence to offenders who may have been convicted earlier for such crimes. 
The law, for the first time, defines stalking and voyeurism as non-bailable offences if repeated for the second time. Perpetrators of acid attack will attract a 10-year jail. 
It also defines acid attack as a crime besides granting a victim the right to self-defence. It also has provisions for imposing a minimum 10-year jail term for perpetrators of such acts. 
Also read | Death for Nirbhaya rapists, says SC, but how soon?
The law also expands the definition of rape and says explicitly that the absence of physical struggle doesn't equal consent. 
The new laws also cast a legal duty upon a person who has knowledge that a child has been sexually abused to report the offence; if s/he fails to do so, they may be punished with six months of imprisonment and/or a fine. Revealing the identity of the victim of sexual assault can also land a person in jail for six months.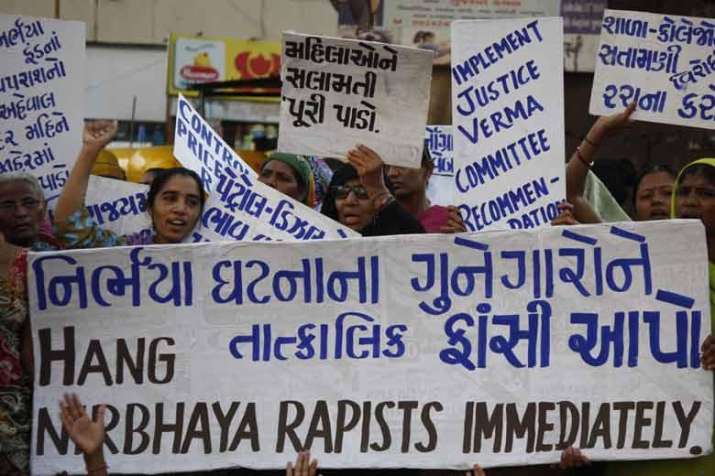 In another landmark amendment, the Supreme Court has made it illegal for a person to have sex with a minor even if they are married. The court, hearing a petition filed by non-governmental organisation Independent Thought, read down the clause in Section 375 of the Indian Penal Code, which protected a man from having sex with his wife aged between 15 and 18 years.
Vikram Srivastava, head of the NGO Independent Thought, hails the new anti-rape laws as inclusive and adequate. He, however, believes that the sexual crime graph in India will not go down as long as there is a lack of governance. "The people to police force ratio in India is one-third of the global standard, which either leads to corruption due to concentrated power in few hands or workload.
"Even if the new provisions in POCSO Act (Protection of Children from Sexual Offenses Act), which make reporting of sexual offences mandatory, take effect the lack of police personnel to handle the cases will make it difficult for victims to seek justice in time," the social activist opines. 
While in India the 2013 anti-rape bill has made the laws tough and inclusive, let's have a look at how the rest of world punishes sexual offenders:
 
How rest of the world punishes rapists:
 
South Asian countries:
 
Most of our neighbours treat rape as the heinous crime and have provisions for a suitable punishment. The laws in Pakistan, Bangladesh and Afghanistan provide for life imprisonment and the death penalty for the rape culprit. However, their conviction rates differ accounting to the state of law and order in the country.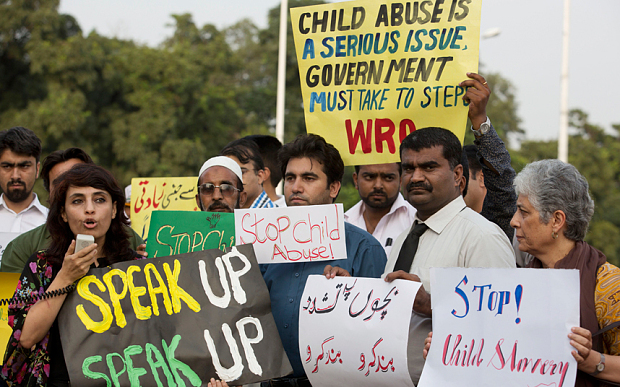 In Pakistan, rape convicts may get the death penalty or a sentence of between ten and twenty-five years; for gangrape, the sentence is the death penalty or life imprisonment. 
Bangladesh awards rape culprits with a punishment ranging from life imprisonment to death penalty. 
Afghanistan shoots the rapists dead. Convicted rapists in the country are shot in the head within 4 days or hanged to death depending on the judgment handed out by the court.
Sri Lanka, however, is notorious for its weak anti-rape laws. The country has provisions for mandatory minimum sentences for rape, gross sexual abuse, and acts of gross indecency.
Also read | Rape, murder dehumanise societies in profoundly dangerous ways: UN women chief on Kathua, Unnao incidents
 
Countries with the toughest punishment for rape:
 
Even as punishing rape with life imprisonment or death may sound severe enough some countries have taken a stricter view by making punishments even more gruesome and convictions swifter.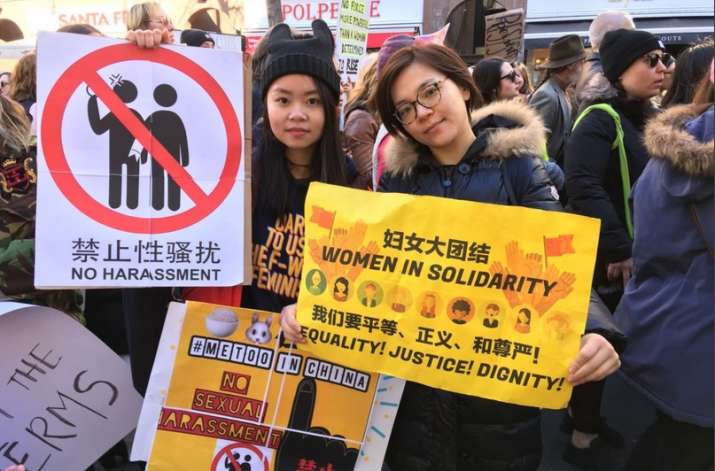 The sentence for rape in China is death. While swift trial in such cases is laudable, execution without a proper trial is just as savage. Proof of their autocratic leadership shows in the fact that some convicted rapists who were executed were later found innocent. Castration is also used in some cases.
The punishment for rape in Saudi Arabia is public beheading after administering the rapist with a sedative. The fact that they hand down the same punishment for drug trafficking as well proves that something very wrong is ingrained in their system. 
North Korea sentences rapists to death by firing squad. Their lines of justice are so blurred that for all we know, they just use this as a cover-up to execute dissidents. 
Rapists in Iran are sentenced to death, sometimes by hanging but sometimes allegedly also by stoning. 
In case of punishing rapists, the definition of sexual assault is as crucial as the severity of punishment. In this regard, Norway is one of the most stringent places regarding rape. Any kind of sexual behaviour without consent falls under the category of rape here, and the perpetrator can be thrown in jail for a period of 4-15 years depending on how heinous the crime was. 
Similarly, the definition of rape in Israel is quite inclusive and takes into account other forms of sexual assault. If someone is convicted of raping a woman, he is liable to be sentenced to 16 years in prison.
Also read | Surat horror: Girl found murdered may have been held captive, tortured and raped, say police
 
What about superpowers – US, Russia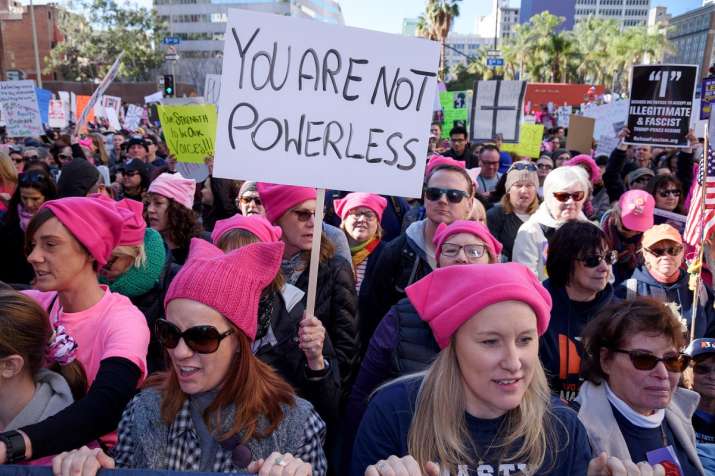 The United States has one of the worst rape records in the world. Despite being a global power, one in three women in the US are sexually abused during their lifetime, Worldwide Sexual Assault Statistics say. There is an average of 293,000 victims (age 12 or older) of sexual assault each year. But the research by a US university says 68 per cent of sexual assaults are not reported to the police and 98 per cent of rapists will never spend a day in jail.
The usual sentence for a convicted rapist here depends on whether the trial falls under state or federal law. In cases under federal law, the punishments can range from a few years to imprisonment for the entirety of the rapist's life span.
In Russia, rape cases are far less than the United States, but international observers believe that it is because they are not reported and not because they are not taking place. Russian laws also leave a lot wanting as a convicted sexual assaulter usually gets only 3-6 years in prison. The jail term can go up to more than 10 years depending on the situation, such as if the person causes grievous harm and can be even higher (20 years) if it's a rare case.
Watch video | Unnao & Kathua rape case: Angry public demand strict action against the culprits