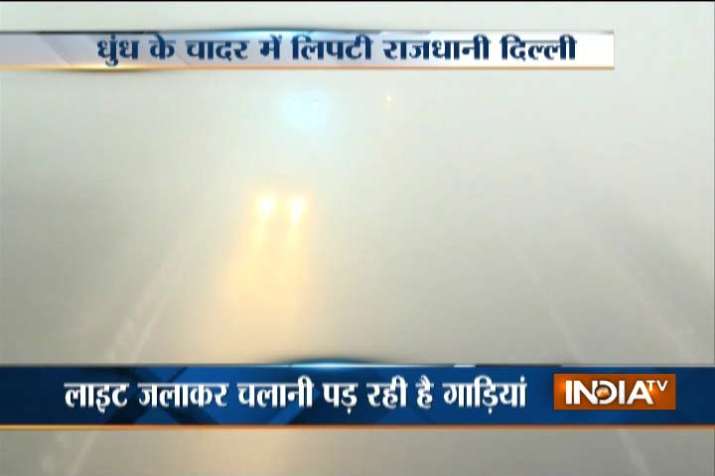 Around 70 north-bound trains, including Rajdhani services, were delayed, while around 30 others were rescheduled due to a thick fog engulfed Delhi-NCR and most of northern India.
Rajdhani trains from Kolkata, Sealdah, Bhubaneswar and Patna are among the trains that were three to five hours late, a Northern Railway official said.
Departures of around 30 trains were rescheduled due to bad weather conditions, he said.
Flight operations at the Indira Gandhi International Airport were affected for the second day on Thursday with four domestic flights diverted to other aerodromes amid low runway visibility due to dense fog.
Flight operations at Delhi airport are "intermittent" but not "suspended", an airport official said.
"The low visibility procedure was implemented at 3 am. ATC is clearing arrivals and departures as per the fog situation," the official said.
He said four aircraft arriving at Delhi airport from different destination were diverted to other airports as they could not land in New Delhi.
Yesterday, more than 60 flights were affected at Delhi's Indira Gandhi International Airport, Press Trust of India reported.
More than 40 flights were delayed, around 15 were diverted and one was cancelled as low visibility procedures were implemented at the airport, officials said. The situation normalised later, they added.