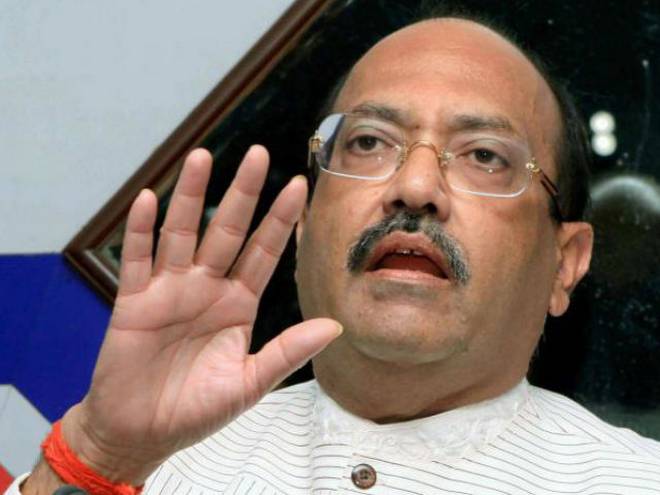 Rajya Sabha MP Amar Singh on Monday urged for the release of Sanjay Leela Bhansali's Padmaavat in Gujarat, Rajasthan and Madhya Pradesh, in a letter to Prime Minister Narendra Modi. 
The controversial flick was released in India on January 25, however a few states refused to screen the movie under pressure from fringe outfit Karni Sena. 
Singh, in his letter to PM Modi, said that there was nothing in the movie which disgraced the Rajput values and valour.
"Initially I had some objection with the movie. But when I watched the complete movie, I did not find anything dishonouring the Rajput community. I did not watch the movie as a normal viewer, but as a member of a Kshatriya community and would request all the Kshatriyas to watch it," he said in an interview to ANI on Sunday.
Padmaavat could not see the light of the day in the three states even after Supreme Court's order to not obstruct the screening of the movie. 
The three-judge bench of Supreme Court headed by Chief Justice Dipak Misra had observed that it was best for the governments and others to abide by the apex court order.
The Multiplex Association of India remained adamant on not screening the period drama in Rajasthan, Gujarat, Madhya Pradesh due to burgeoning violent protests against release of the film. 
The decision of the association, which represents about 75 per cent of the multiplex owners in the country, came after Rajput outfits and other fringe elements vandalised malls, burned vehicles, and issued open threats to theatre owners and public in their bid to stall its release, claiming distortion of history.
A petition was also filed against the three states for violating the Supreme Court order.
WATCH FULL VIDEO HERE: