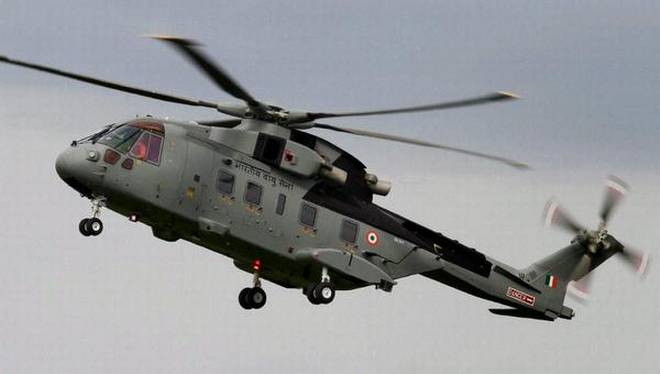 In a major setback to investigation agencies, Italy has rejected India's request to extradite Carlo Valentino Ferdinando Gerosa, an alleged middleman in AgustaWestland bribery scandal, PTI reported.
According to the report, expressing its inability in extraditing Gerosa, Italy pointed out that it did not have any mutual legal assistance treaty with India.
Quoting its sources, the PTI report said that after Italy's refusal,  the CBI approached the External Affairs Ministry, citing provisions under which he could be extradited to India even in the absence of legal assistance treaty between the two countries.
71-year-old Carlo Gerosa, an Italian and Swiss national, was believed to be a key player in the bribery scandal as the process of manipulating the specifications for VVIP helicopter deal allegedly started after a meeting between him and cousins of former IAF chief S P Tyagi.
Interpol had issued a Red Corner Notice against Gerosa, PTI's source added.
Gerosa was apprehended by authorities in Italy on the basis of the RCN in connection with its money laundering probe in the Rs 3,600 crore AgustaWestland VVIP choppers deal case.
He was one of the three alleged middlemen wanted in this case and his interrogation and statement was very important for both the ED and the CBI who were probing the case.
On January 1, 2014, India scrapped the contract with Finmeccanicas British subsidiary AgustaWestland for supplying 12 AW-101 VVIP choppers to the IAF over alleged breach of contractual obligations and charges of paying kickbacks to the tune of Rs 423 crore for securing the deal.
It was alleged that the three middlemen, Gerosa, Guido Haschke and Christian Michel, managed to make inroads into the IAF in order to influence and subvert its stand regarding reducing the service ceiling of helicopters from 6,000 m to 4,500 m in 2005 after which AgustaWestland became eligible to supply the dozen helicopters for VVIP flying duties.
The ED and the CBI had also issued Letters Rogatory to multiple countries to gather more leads and evidence in this case.
Letters Rogatory are requests issued by courts on the request of an investigation agency when it wants information from another country.