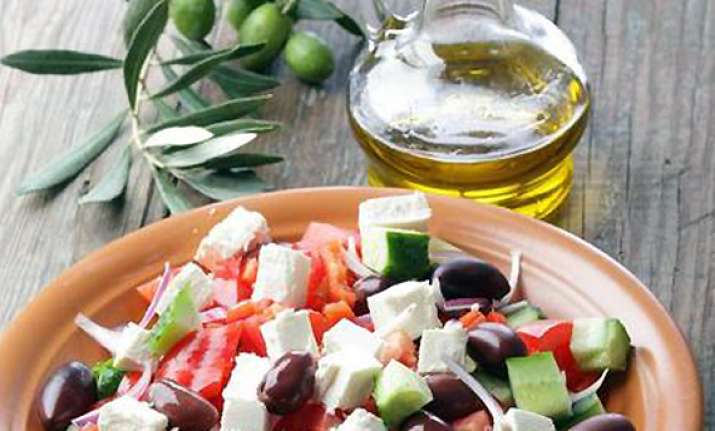 Pour on the olive oil, preferably over fish and vegetables: One of the longest and most scientific tests of a Mediterranean diet suggests this style of eating can cut the chance of suffering heart-related problems, especially strokes, in older people at high risk of them.
The study lasted five years and involved about 7,500 people in Spain. Those who ate Mediterranean-style with lots of olive oil or nuts had a 30 percent lower risk of major cardiovascular problems compared to those who were told to follow a low-fat diet but who in reality, didn't cut fat very much. Mediterranean meant lots of fruit, fish, chicken, beans, tomato sauce, salads, and wine and little baked goods and pastries.
Mediterranean diets have long been touted as heart-healthy, but that's based on observational studies that can't prove the point. The new research is much stronger because people were assigned diets to follow for a long time and carefully monitored. Doctors even did lab tests to verify that the Mediterranean diet subjects were consuming more olive oil or nuts as recommended.