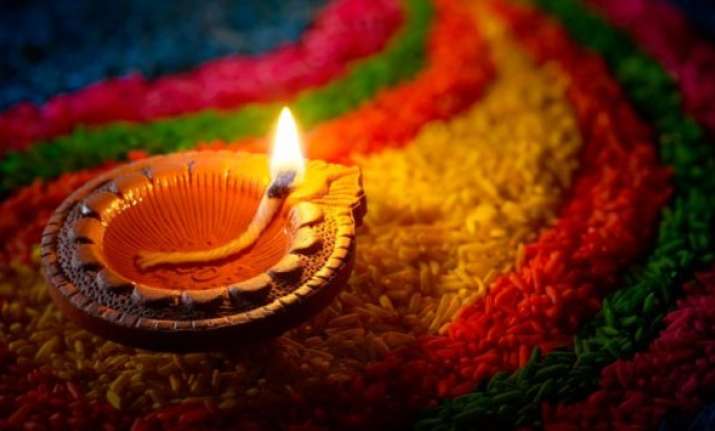 Among the Hindu community, Diwali is one of the most auspicious festivals of the year. Especially the day preceding Diwali, which is known as Dhanteras. On this day, people buy gold and silver ornaments to usher in prosperity and happiness in the house. But do you know simply buying these things won't please Goddess Lakshmi? It is believed that the main door is the entrance through which Goddess enters your house. Read to know what all you can hang on your door to bring in good luck. 
Footprints of Goddess Lakshmi
You can easily find stick-on Goddess Lakshmi footprints in the market. Place it at the main door of your house. But make sure that the footprints are directed in your house, that is, it should look like that Goddess is walking in your house. 
Swastika 
There are many varieties of stick-on Swastika as well as hangings available in the market. You can put it on the main door of your door. If you want, you can paint the Swastika on your main door. Use Roli paste to paint. Let it dry completely. 
Archway or Bandarwal
It not only beautifies the main entrance of your house, but also brings in good luck and prosperity. Nowadays, beautiful pearl and bells are used to make bandarwal. But if you want you can go the simple way. Use mango and Ashok leaves to make Bandarwal. It wards away the negative spirits from the house. 
Rangoli 
Rangoli is not just for decorative purpose. It is said that Rangoli brings in peace and harmony in the house. Draw Rangoli at your entrance. Place a Kalash filled with water near the Rangoli.