Follow us on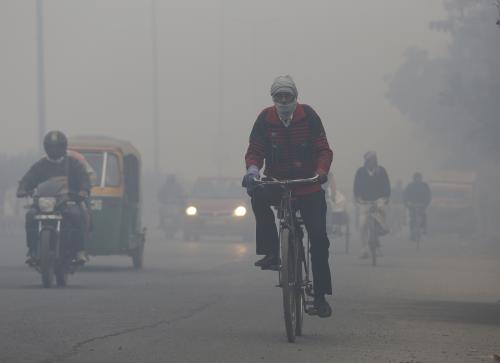 On November 7, Delhi woke up to a choking blanket of smog. Converting the city into a gas chamber, pollution has crossed the permissible limit. The Air Quality Index(AQI) of the captial was 396 at 8 am and further increased to 403 at peak hours. One should know that AQI above 300 is hazardous. The website of US embassy stated that the fine pollutants level known as PM 2.5 has reached 703 in Delhi (300 is the severe level).
As a move to curb the pollution, Supreme Court banned sale of firecrackers in Delhi/NCR regions during Diwali. However, that didn't help much as pollution level soared the next day. Toxins in the air is caused due to emissions from diesel engines, industries and coal-fired power plants. Delhi Government also blames it on the practice of burning crop stubble by farmers in the adjoining states. Delhiites are the one who are most affected by smog and that too during winter. But do you know why smog occurs during winter? Well, it is because of the stagnant wind and moisture in the air.
Smog, a hazy air which hampers breathing and causes several health issues is formed by different pollutants containing fine particles and ground level ozone. It is caused entirely by pollution. When pollutants released in air reacts with sunlight and heat, smog is formed in the atmosphere. During winter months, the speed of wind is slow and is mostly stagnant, this causes smoke and fog to accumulate at a place. The cooler air traps the pollutants and do not allow them to disperse in the atmosphere. This increases the pollution at ground level where people are breathing. The phenomenon is called inversion.
Smog affects a human being from head to toe. From causing certain infections and chest pain to lung and cardiovascular diseases, the deadly air has the capacity to destroy a human body.