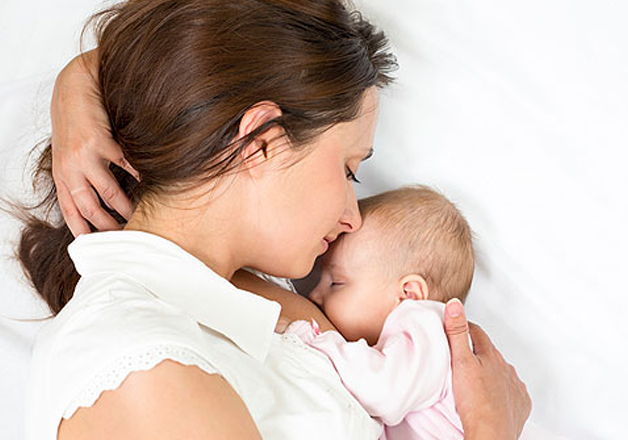 Last month, the Ministry of Health, Government of India launched the National Breastfeeding Promotion Programme, also called Mother's Absolute Affection (MAA) having key components of awareness through mass media, skill building of its health workers in the community and at the health facilities in lactation support. This is very timely initiative with a potential for great impact through reducing diarrhea, newborn infections, respiratory infections as well as non -communicable diseases like reduction of obesity and diabetes.
Breastfeeding can potentially save the lives of over 800,000 children globally every year. Birth-spacing and prolonged infertility, well-documented outcomes of exclusive breastfeeding, are also ways to empower women and girls with greater reproductive autonomy. With a sixth of the world's population, India has a crucial role to play in contributing towards saving these lives, as well as diffusing the associated benefits of breastfeeding into the community.
However, rates of breastfeeding are low in India. Despite being the health recommendation only less than half of newborns initiate breastfeeding within an hour of their birth, while more than 80% women deliver in health facilities. Exclusive breastfeeding rate during 0-6 months has just shown an improvement in a recent survey to 64% from around 46%.  Major reasons for this are commercial promotion of baby foods, lack of health care support, and lack of support at work places. Commercial promotion has also led to what is universal phenomenon today; mothers often perceive that they don't have enough milk, which makes them introduce artificial feeds.
Introduction of formula milk to newborns, is a serious problem that leads to drop out of breastfeeding. More worryingly, some private facilities have been accused of initiating babies on formula milk without the mother knowing. This not only deprives the newborns of colostrum or the mother's "first milk", which is highly nutritious and has antibodies,but contributes to lactation failure.The Union Health Minister, J P Nadda, rightly put this point across most succinctly when he said, "What was natural has been made unnatural by market forces."
Policy-level interventions are essential to create enabling environment for women to succeed in breastfeeding.
Infant Milk Substitutes Feeding Bottles, and Infant Foods (Regulation of Production, Supply and Distribution) Act 1992, (IMS Act) and Amendment Act 2003 should be effectively enforced in its letter and spirit. This strong law restricted the growth of milk formula in India. From 2008 to 2012, sales grew from 24,428 to 27,783 Tonnes. During the same period, in China, where the law is not that stringent, sales went up from 294,800 to 560,000 Tonnes.  That means In China sales are twenty times higher.It is a protection India needs to build further for its population to save from obesity and diabetes if we believe the new data from Lancet.
The Maternity Benefit Act, which is now amended and passed by the Rajya Sabha has 26 weeks of Maternity leave  is significant step in the right direction. It should be monitored and enforced.Crèches should be provided where numbers of working women are more than 50. It is imperative that offices provide private, sanitized and comfortable spaces where working mothers can breastfeed their children.
Private hospitals must appoint skilled breastfeeding counsellors and make it a service. It will make a business sense to them. Skilled counsellors at health facilities help mothers acquire necessary confidence to initiate early breastfeeding and adhere to exclusive breastfeeding for the first six months of life. The absence of such counselling acts as an impediment. It is critical that baby's first meal is NOT the infant formula unless parents have made a choice.
Similar practices are expected in all public health facilities.
No doubt, there is need to raise awareness around breastfeeding but more importantly it is the support to women that matters. Onus does not rest upon the mother alone or the family alone. We as a society need to ensure that the right kind of support exists to help mothers to breastfeed their children, at health facilities, our homes and the workplace.
The author is Central Coordinator, Breastfeeding Promotion Network of India (BPNI)