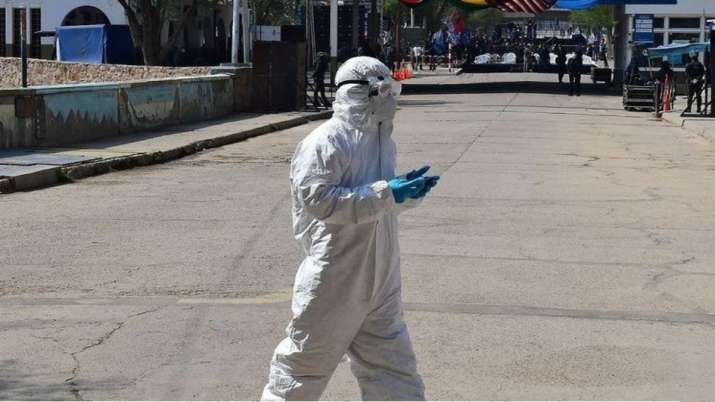 After the deadly novel coronavirus, there is another deadly virus which has been hitting the headlines named Chapare virus. Recently, Centers for Disease Control and Prevention (CDC) from US made an announcement that this haemorrhagic fever causing virus can spread through physical contact from person-to-person.
It is being reported that rats carry the virus which is capable to travel through human transmittion. However, reports also suggest that since it is a virus with bodily fluids it may be controlled easily as compared to the other respiratory viruses like the ongoing novel coronavirus.
One of the recent cases of the Chapare virus came into light during 2019 in La Paz, the Capital of Bolivia. There two people contracted the virus and had three health workers also got infected by it who were treating the patient. Apart from them two health professionals also succumed to the infection and passed away. Well, this wan't the first time Chapare virus was detected, earlier in 2004, this deadly virus outbroke in in Chapare which is in the east of La Paz region. That it how it was named Chapare virus. 
What are the symptoms? 
Since there have not been many cases of the Chapare virus or CHHF the information about the symptoms are very limited. However, as per CDC the signs of this virus include fever, vomiting, pain in the eyes, rashes on the skin, bleeding gums and abdominal pain. The symptoms are almost similar to the ebola virus which broke out a few years earlier. Many patients receive intravenous fluids. As mentioned before it is clear that the virus can travel through human contact but still a lot is a mystery about it. 
What is the treatment?
Unfortunately due to the low number of cases there is no treatment which has been discovered for Chapare virus. However, supportive therapy which includes sedation, paon relief, maintaining hydration and more is very crucial for the patient's recovery from this virus. 
How can it be prevented?
According to the CDC people who have recovered from arenaviruses infections may have virus in their saliva, urine, blood or semen even months after they have been cured. Therefore, there are high chances that this virus can infect other people who are living with you though the fluids. So, keep a distance and avoid contact with the body fluids of the infected person.
Also, since this virus spreads through rats, make sure you set traps for the rodents inside your house of you have any. Try to keep your house rodent free by spraying disinfectants and rat kills.