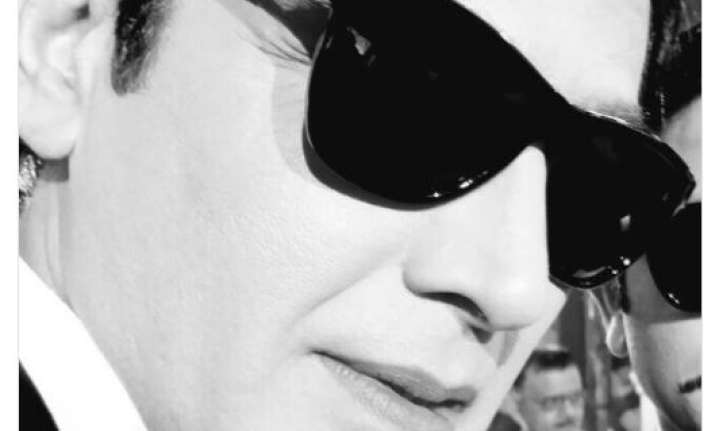 Actor Aasif Sheikh aka Vibhuti Narayan Mishra of TV show 'Bhabhi Ji Ghar Par Hai' is an actor loved by one and all. Whenever we stream Bhabhiji Ghar Par Hai, we are always excited to see Vibhuti Narayan flirting with Angoori Bhabhi and his famous 'Sorry'. 
Apart from being a great actor, Aasif Sheikh is an ardent music lover and loves listening to all kinds of tracks. However, the actor adds that old songs are his favourite. "Earlier, there was a lot of meaning and depth in music. But today's songs don't have that in them. 
Whenever we listen to old songs even today they remain in our minds for a long time and have a long shelf life, but today's music has a very short shelf life. I like and enjoy listening to old songs rather than the latest tracks," Aasif added.
When asked about his favourite singers, Aasif said, "My all-time favourite singers would be Kishore Da and
Mohammad Rafi. I think no one can match up or even try to reach their level."
There are a few tracks which he just loves listening to again and again. "I really enjoy listening to all types of music. There are so many songs that I love but 'Itna Na mujhse tu pyar badha ki mein ek badal awara' and 'Ye duniya mil bhi jaaye to kya hain' are really good, melodious and fantastic songs," he says.
Aasif, who started his stint in television with the show 'Hum Log' in 1985, says that television, over the years, has changed considerably, both for the good and the bad. "Earlier there used to be an episode a week and we would put in all our efforts to shoot that one episode. Now we have daily episodes and so the quality somewhere has suffered. Though we still focus a lot on quality and content in our show ('Bhabhi Ji Ghar Par Hai'), generally speaking, television shows don't bother about content anymore."
Aasif adds, "They are focusing on lavish sets and going to picturesque locations for shoots, but that really does not work. Unless and until there is good content, the shows don't work. Television today has a mentality of sab chalta hai or mediocrity. At the same time, content wise we may be weak, but technically, we have advanced considerably. We have done some great shows, technically," he says.