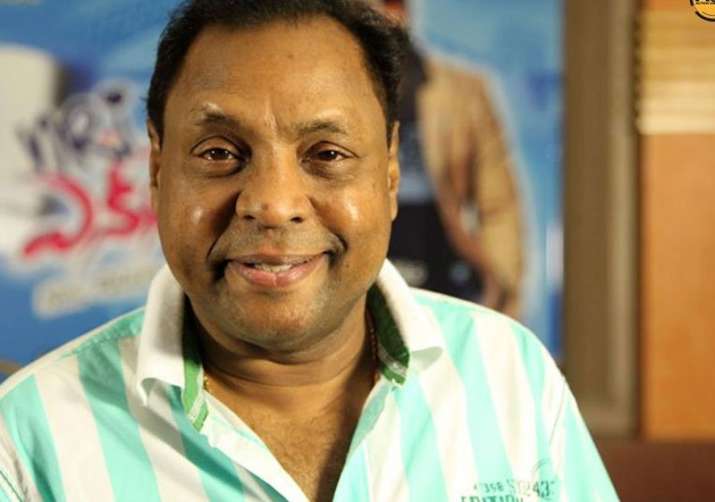 Popular Telugu film comedian Gundu Hanumantha Rao died early in the morning today at his residence here. He was 61. Hanumantha Rao, who had been suffering from kidney ailment for some time now and was undergoing dialysis treatment, is survived by a son, according to a family member. 
Gundu Hanumantha Rao, born in Vijayawada, started his film career with "Aha Na Pellanta" in 1987 and acted in around 400 films such as "Rajendrudu Gajendrudu" and "Yamaleela". 
Telangana Chief Minister K Chandrasekhar Rao expressed grief over the death of the actor. 
The chief minister, according to an official release, said, "It is a great void created by Hanumantha Rao who contributed to the theatre, film and TV industries." 
Hanumantha also had a very successful stint with TV and was an integral part of the hugely popular comic serial Amrutham, in which his character Anji endeared to many. He received the Nandi Award thrice for his roles in television serials. He was a regular in Jandhayala, K Vasu and SV Krishna Reddy's films with Kobbari Bondam, Mayalodu, Rajendrudu Gajendrudu, Vinodam, Ghatotkachudu and Yamaleela being among some of his memorable ones.
"We had acted together for the first time in Satyagraham. Later, Aaha Naa Pellanta gave us a huge break. I've very few friends and Gundu (Hanumantha Rao) was one of them. He used to address me as 'Baava', that's how close we were. We had last met on February 1 when he had come over to my residence and we had lunch together. He was in good health then and the news of hispassing away has come us as a huge shock to me," said a teary-eyed Brahmanandam, Tollywood's ace comedian.
(With PTI Inputs)