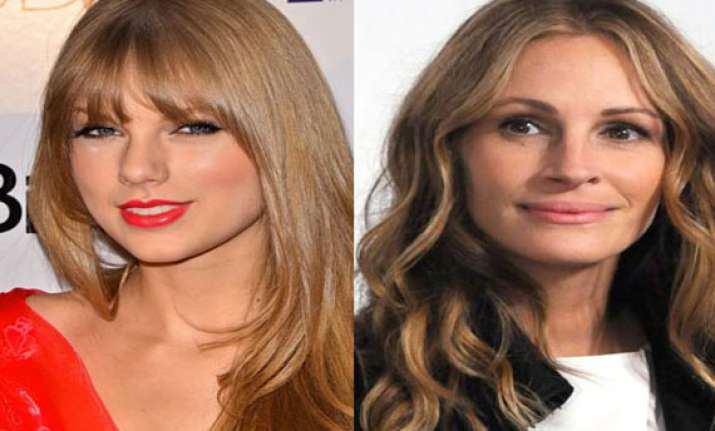 Los Angeles: Singer Taylor Swift is reportedly taking love and career advice from actress Julia Roberts.
Roberts has advised Swift, 23, to stay away from dating high-profile people.
"She (Roberts) even suggested that Taylor steer clear of dating well-known singers and actors in the future," dailystar.co.uk quoted a source said.
Swift has earlier dated a string of celebrities like Joe Jonas, Taylor Lautner, John Mayer and Harry Styles in the past.