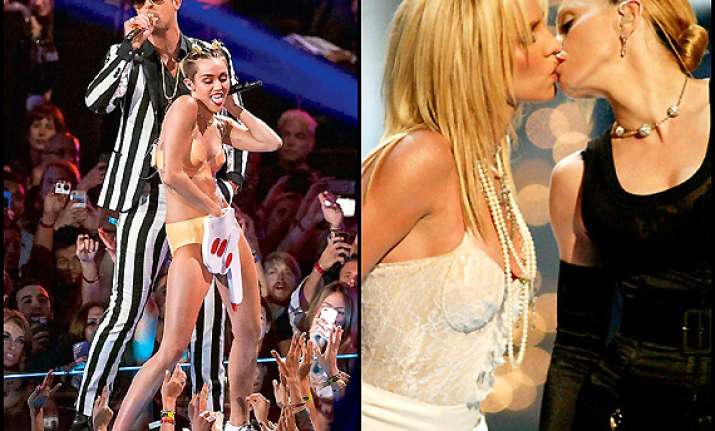 Los Angeles: Rapper Nelly has called pop singer Miley Cyrus the new Madonna, insisting she knows how to use controversy to boost her career.
The 38-year-old believes that Cyrus, 20, can reach the pop icon status.
"Miley's a great talent. She's young and ambitious and wants to do it her way. Madonna did it her way, and she became one of the greatest female entertainers of all time," dailystar.co.uk quoted Nelly as saying.
"Madonna grew up in the age of no social media. She wasn't under the type of scrutiny Miley's under. When you're 20 years old and you've been under a machine your whole life and been told what to do, when you get to a certain age you're like: 'I want to do it my way.'