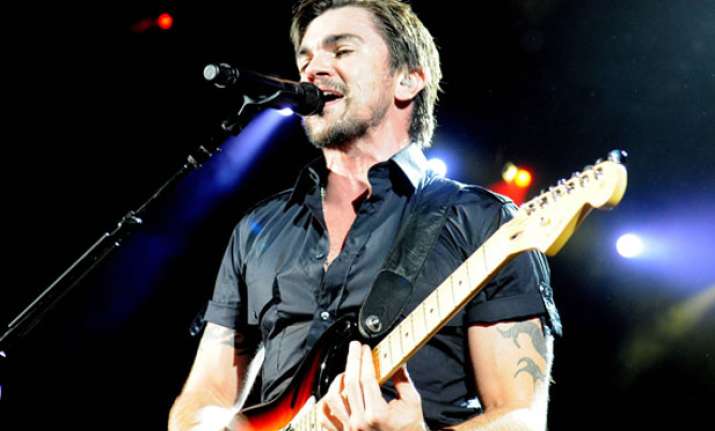 Los Angeles, Feb 13: Colombian singer Juanes celebrated his Grammy for Best Latin Pop Album with a concert in Los Angeles, where he told reporters that he intends to include songs in English on his next album.
"There's an idea of doing three or four songs in English, but the rest will be in Spanish," he said moments before going on stage for a one-hour set with compatriot Fonseca.
"Naturally, I write in Spanish when I compose but I have people who are going to collaborate with the adaptation of the lyrics into English," Juanes said.
He also took the opportunity to announce his next tour, "Loud & Unplugged", which will kick off May 17 in Bakersfield, California.
"It'll be a party," he said. "It'll be full of energy and power and we'll include different genres like blues, rock, folk, Colombian music, pop ... People will like it a lot," he said.
The Colombian said he was "happy, thanks be to God and to life," at winning the Grammy on Sunday for his acoustic work "MTV Unplugged Deluxe Edition".
"The first thing I did was immediately call the Dominican Republic (and speak to) Juan Luis Guerra (the album's producer) and celebrate with my family," said the 40-year-old singer-songwriter, who Sunday performed for the first time at the Grammys, offering a version of Elton John's "Your Song" in which he included several phrases in Spanish.