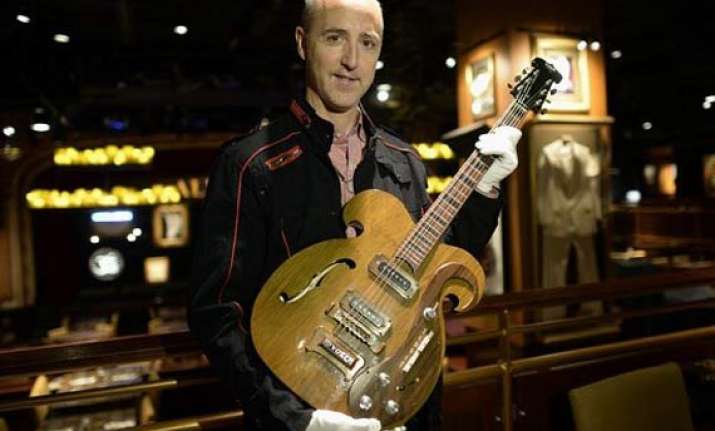 London: A guitar of The Beatles star John Lennon, which he used to record the "Paperback writer" song, is up for auction in London. It is expected to fetch up to $1 million.
Online bidding for the guitar begins Nov 14 and concludes with a live auction at Le Meridien Hotel, Piccadilly Nov 23, reports mirror.co.uk.
Lennon gave his Gretsch 6120 guitar to his cousin, David Birch, in November 1967 -- a year after the hit single was produced in April 1966 at London's Abbey Road studios as part of the sessions for the band's "Revolver" album.
"I was just cheeky enough to ask John for one of his spare guitars. I had my eye on a blue Fender Stratocaster that was lying in the studio but John suggested the Gretsch and gave it to me as we were talking," Birch said.
The instrument is one of the most significant of Lennon's guitars to come on to the market in the last 30 years, said auctioneers TracksAuction.com.
The auction also contains more than 100 lots of Beatles memorabilia including a copy of the "Sgt. Pepper" album signed by all four members of the band, various items from the collection of Lennon's life-long friend Pete Shotton and the banjo played by Rod Davis in Lennon's original group, The Quarrymen.