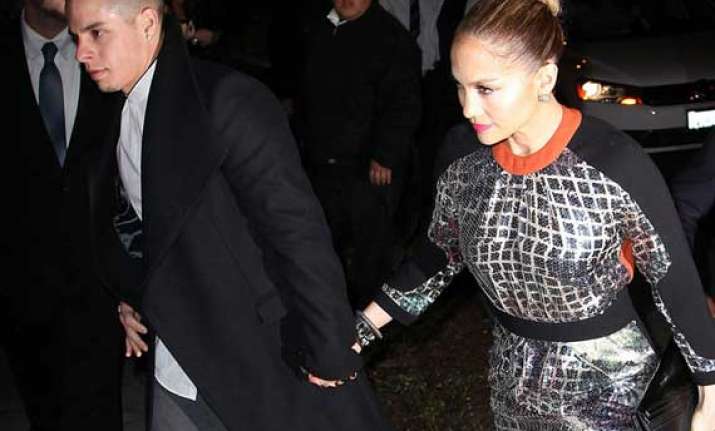 Los Angeles: Rumours are afloat that singer Jennifer Lopez is reportedly dating choreographer Casper Smart, but Lopez is said to be focusing on her career than her relationship.
"Now, all this stuff comes out about sexting. They're still together, technically, but no idea for how long," people.com quoted a source as saying.
Rumours said that Smart, 27, sent Instagram photos and steamy messages to somebody else.
"There were issues that pre-date these new reports," said another source.
Lopez's mind is currently on things that go beyond rumours over her and Smart's romance.
"She is really busy for three weeks and doesn't have time to deal with this. And she's on the East Coast and he's working on the West Coast," added the source.
The 44-year-old singer is trying to stay positive and focus on work.
"She is excited about where her life is right now. Her new single ('First Love') is on fire, and her album is about to drop, and she has movies, and hit TV shows ('The Fosters') that she's producing. She couldn't be in better shape professionally. Personally, it's a bit more tricky," said a source.