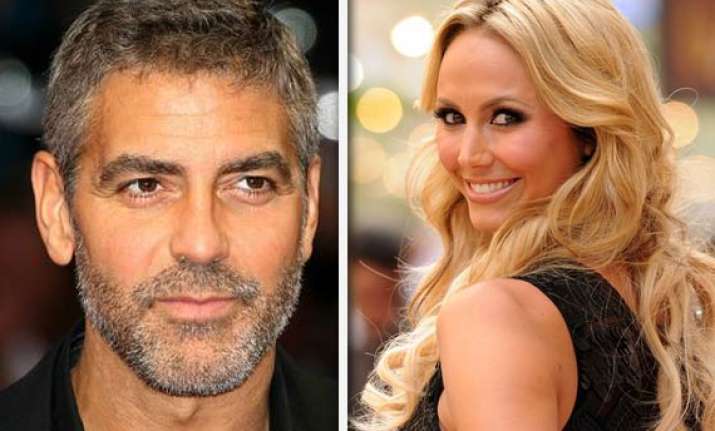 Los Angeles, Aug 7: Just over a month following his split with Elisabetta Canalis, the glorified bachelor George Clooney is reportedly now on the rebound with actress Stacy Keibler.

An insider close to Keibler dishes that "It's more than just a fling." Right, because that's just not Clooney's style.

The former WWE wrestler / Dancing with the Stars competitor has supposedly known the hunky Oscar winner "four or five years," the insider adds, and recently "reached out to one another through a mutual friend." Looks like George is up for round 2 and ready to put Keibler through the Clooney ringer.

Apparently the pair have been spending time together in London and at Clooney's house near Lake Como in Italy.

The insider goes on to confess that "They're basically exclusive at this point...they like each other's sense of humor. Obviously they're both physically attracted to one another." Well obviously.

We'll see. Exclusivity has never been Clooney's strong point. Clooney and former girlfriend Canalis called it quits in late June, allegedly because she was anxious to marry and have a child, while he resented her attention-hogging habits.

Keibler herself went through a break up last year after dating 7th Heaven actor Geoff Stults for five years.