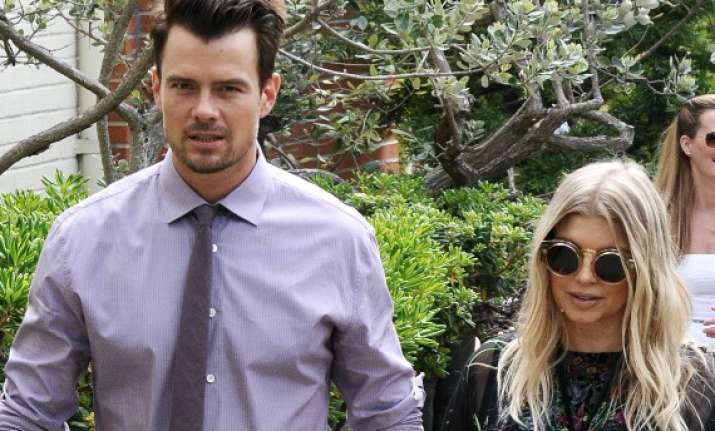 Los Angeles, July 17: Singer Fergie and husband Josh Duhamel have announced that their first child will be a boy, reports people.com.
The couple announced the gender of the baby after playing a game on US TV show "LIVE with Kelly And Michael". They were asked to choose between a pink and a blue babygrow on the segment.
Josh chose a blue babygrow and then confirmed "It's a boy!", reports people.com.
Fergie, who recently filed papers to adopt her stage name officially, is due to deliver the baby towards August end.